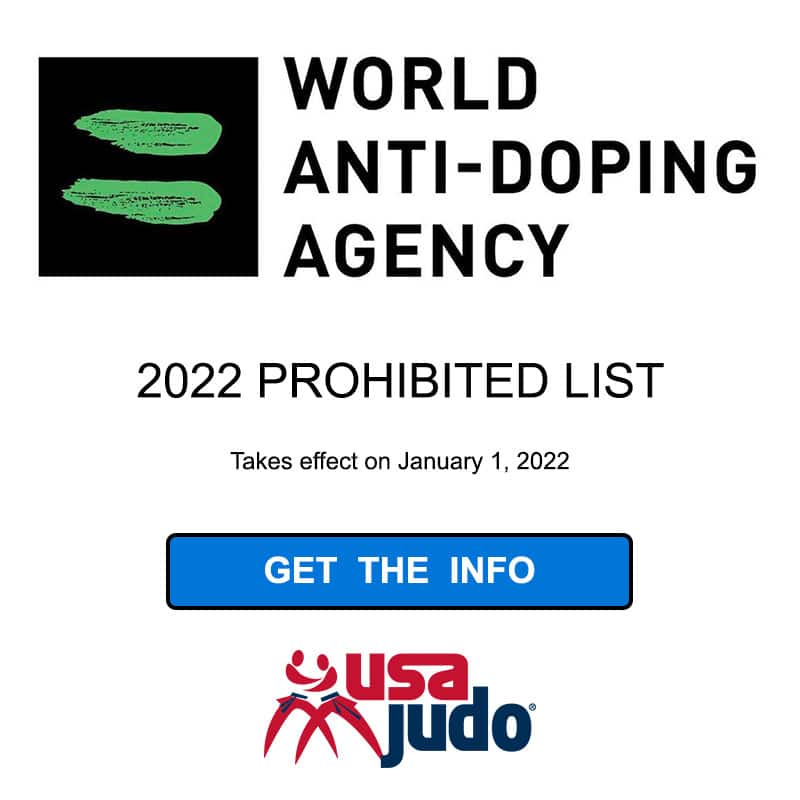 Athletes shall receive classification and points on the Senior national roster based on their finishes in various national and international events as indicated in the table given below.
Summary of the system
Athletes who medal in A+ level events will earn A+ level classification.
Athletes who medal in A level events, will earn A level classification.
Similarly for other level events.
In events where 5th place is recognized by USA Judo protocol, athletes will be classified one level below the event classification, i.e. 5th place in a B level event will earn C level classification.
In E-level events, classification and points are earned in the highest senior-level divisions at those events, in weight categories that are tracked by USA Judo.
Athletes must win at least one match (no byes, no walkovers) in order to obtain senior points.
Ties will be broken through the tie break criteria.
All athletes requesting to compete in an International event outside of North America must be ranked on the USA Judo Senior Elite National Roster or have approval from the USA Judo High Performance Committee.
In order for an athlete to earn points on the roster, they MUST be a USA Judo member by the end of the event. If an athlete is not a member by the end of the event, the athlete will not be eligible for placement on the roster.



Both Points and Classification earned at a particular event are current for a maximum of one year, or on anniversary date of that event (if a regularly scheduled annual event) if its anniversary occurs in less than a year.

If any of the following regularly scheduled annual events are held within 30 days of the anniversary date, the points and classification earned from that event will remain on the roster until the following year's event:
USA Judo Senior National Championships
USA Judo National Junior Olympics Championships
USA Judo Youth National Championships
USA Judo President's Cup
As of June 19th, 2023, all U.S. athletes competing in USA Judo National Point events will receive National Roster Points only in the age group and weight division in which they competed during the event.
Example: If a Cadet athlete medals in a Senior division, that athlete will only receive points on the Senior National Roster. The athlete will not receive points on the IJF-Junior and/or Cadet roster(s).
---
2023 Senior Event Point Matrix
USA Judo Senior Events Point Matrix (as of 1/13/2023)
A+ Level
Class
1st
Points
2nd
Points
3rd
Points
5th
Points
IJF World Championships (WC)
A+
A+
20
A+
12
A+
8
A
4
Summer Olympic Games (OLY)
A+
A+
20
A+
12
A+
8
A
4
IJF Masters Championships (MC)
A+
A+
20
A+
12
A+
8
A
4
All IJF Grand Slam Tournaments
See IJF Calendar
A+
A+
20
A+
12
A+
8
A
4
A Level
Class
1st
Points
2nd
Points
3rd
Points
5th
Points
All IJF Grand Prix Tournaments
A
A
15
A
9
A
6
B
3
Pan American Championships (PAC)
See IJF Calendar
A
A
15
A
9
A
6
B
3
B Level
Class
1st
Points
2nd
Points
3rd
Points
5th
Points
Pan American Games (PAG)
B
B
10
B
6
B
4
C
2
All IJF European Continential Open Tournaments
B
B
10
B
6
B
4
C
2
U.S. Senior Nationals (USN)
B
B
10
B
6
B
4
C
2
U.S. Open (Senior Categories) (SUO)
B
B
10
B
6
B
4
C
2
C Level
Class
1st
Points
2nd
Points
3rd
Points
5th
Points
President's Cup (PRZ)
C
C
5
C
3
C
2
D
1
Belgian Open (BEL)
C
C
5
C
3
C
2
D
1
All PJC / OJU Continential Open Tournaments and IJF African / Asian Open Tournaments
C
C
5
C
3
C
2
D
1
D Level
Class
1st
Points
2nd
Points
3rd
Points
5th
Points
Dallas Open (DAL)
D
D
3
D
2
D
1
X
X
Pacific Northwest Open Championships


(formerly known as Continental Crown)

D
D
3
D
2
D
1
X
X
E Level
Class
1st
Points
2nd
Points
3rd
Points
5th
Points
Florida Open Judo Championships (FLO)
E
E
2
E
1
X
X
X
X
Lone Star Classic (LSC)
E
E
2
E
1
X
X
X
X
Garden State Championshiips (GSC)
E
E
2
E
1
X
X
X
X
Battle in the Square (BNS)
E
E
2
E
1
X
X
X
X
North American Judo Championships (NAC)
E
E
2
E
1
X
X
X
X
Northeastern (NEC)
E
E
2
E
1
X
X
X
X
Summer Slam (SLM)
E
E
2
E
1
X
X
X
X
This event has been cancelled for 2023