In order to increase international competitiveness, USA Judo is currently transitioning to the IJF kata standards and scoring system. This will provide the greatest consistency and comparability for athletes training for the Pan American Kata Championships, various European open kata championships, or IJF World Kata Championships. This shift will also ease the transition of US national judges to international level certifications for the PJC and IJF. Starting with the 2017 Senior Nationals, USA Judo will judge and score in full accordance with the IJF system.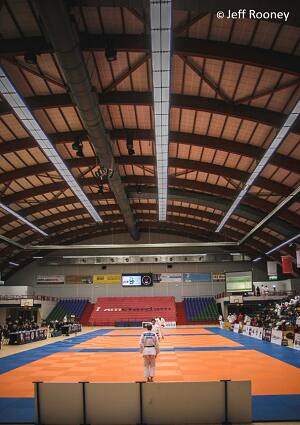 IJF Standards:
Competition Criteria for Competition (2019)
Kata Competition Rules (courtesy of Shufu)


US Standards and Correlation Documents (courtesy of Shufu):
Kata Scoring: IJF and US
– by Diane Tamai Jackson and Karen Whilden
2015 EJU Kata Seminar Report: Rome, Italy
- by Eicko Sheperd, Karen Whilden, Diane Tamai Jackson
All judges for USA Judo undergo a rigorous certification process, demonstrating a high level of technical knowledge in the kata and superior proficiency in evaluation. The three part testing process includes (when possible) a practical demonstration of both uke and tori sides of the kata, a comprehensive written exam, and a graded evaluation of the kata to be certified in. Candidates achieving the highest level are certified as an "A" level judge, are eligible to judge at the Senior Nationals, and may eventually pursue PJC and international IJF judging certification.
Interested in becoming a certified kata judge?
USA Judo welcomes all interested judoka with a shodan or higher and sufficient knowledge and skill in the kata to pursue the certification process. The certification process is itself an excellent learning experience and will refine your knowledge and skill. Current competitors may pursue and attain certification, although they may not judge and compete within the same tournament.
Candidates interested in testing for national certification should contact the Kata Committee for more information. Examinations are given throughout the year and a current schedule of clinics and examination sites can be found on the USA Judo Kata Calendar.