USPC Resident Athlete Development Program Application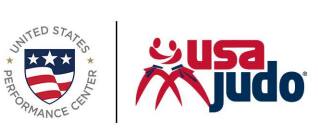 USA Judo is pleased to announce the creation of a resident athlete development judo program at the US Performance Center (USPC) in Charlotte, N.C. The program offers athletes access to in-state tuition at the University of North Carolina at Charlotte (UNCC) as well as access to judo training and a wide breadth of sports performance assistance, including sports medicine, sports psychology, nutrition, strength and conditioning and rehabilitation support. Currently USA Judo is in the process of hiring a coach for this program which should be announced in June 2023.
USA Judo is looking to find athletes of exemplary character dedicated to developing their skills as inaugural members of the first-ever USA Judo resident development team based at the USPC.
While resident athletes will incur many of their own expenses, limited funding for housing, meals, school and potentially other training expenses will be provided by USA Judo. This funding structure will be determined based on available resources and criteria established by the resident coach and USA Judo.
Applications will be reviewed by the USA Judo High Performance Department staff, resident coach, and the CEO. To be considered for the first class of resident athletes, applications must be submitted by Friday, July 14. Following the initial deadline, applications will be accepted on an ongoing basis.
The resident program will begin in August 2023, and resident athletes may attend UNCC in the fall 2023 semester or the winter/spring semester of 2024. USA Judo resident athletes are encouraged to pursue a college degree, work part-time, and participate in community service initiatives while enrolled in the program.
Resident athletes will be reviewed on a regular basis based on their athletic performance and established program criteria.
For questions or additional information, please contact Alex Bates, USA Judo High Performance Coordinator, at Alex.Bates@usajudo.us.