Senior World Championships Men's +100kg and Women's +78kg Results
by Senior World Championships Men's +100kg and Women's +78kg Results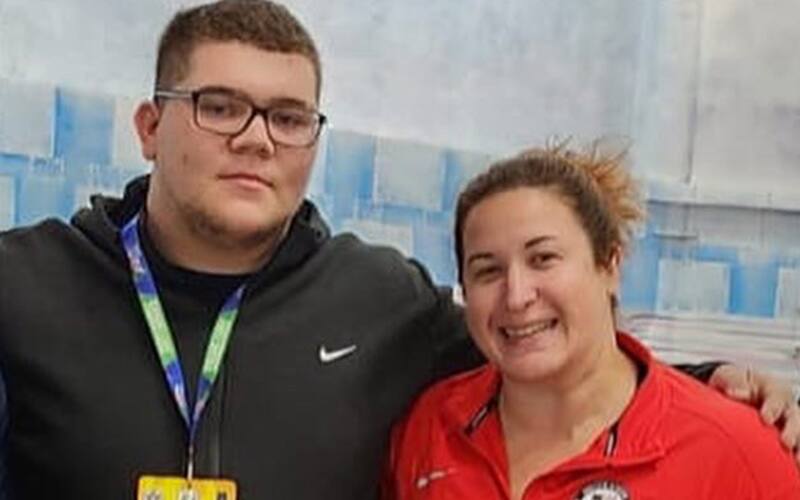 (Colorado Springs, Colo.) – Both of Team USA's heavyweight competitors were eliminated in the opening round of the final day of competition at the Senior World Championships in Tashkent, Uzbekistan on Wednesday.
2022 Senior World Championships Results
Competing in her second event since the Tokyo Olympic Games, Nina Cutro-Kelly (San Antonio, Texas / Universal Judo) entered the event as the reigning Pan American Championships bronze medalist in the +78kg division, but was thrown and pinned by Xin Su (CHN) during the first exchange of their match.
Nineteen-year-old Christian Konoval (Richardson, Texas / NYAC / Becerra Judo) made his Senior World debut in Tashkent after a season that included a bronze medal win at the Senior Pan Ams and a fifth-place result at the Junior World Championships. Konoval drew Marius Fizel (SVK) in the first round who threw the American for a waza-ari (half-point) score in the fourth minute. Konoval remained in the match, but was thrown for ippon in the final 30 seconds.
Top eight and U.S. results are as follows:
Men' +100kg
1. Andy Granda (CUB)
2. Tatsuru Saito (JPN)
3. Minjong Kim (KOR)
3. Guram Tushishvili (GEO)
5. Temur Rakhimov (TJK)
5. Roy Meyer (NED)
7. Alisher Yusupov (UZB)
7. Yakiv Khammo (UKR)
Also Competed: Christian Konoval (Richardson, Texas / NYAC / Becerra Judo), 0-1
Women's +78kg
1. Romane Dicko (FRA)
2. Beatriz Souza (BRA)
3. Wakaba Tomita (JPN)
3. Julia Tolofua (FRA)
5. Raz Hershko (ISR)
5. Hayun Kim (KOR)
7. Idalys Ortiz (CUB)
7. Marit Kamps (NED)
Also Competed: Nina Cutro-Kelly (San Antonio, Texas / Universal Judo), 0-1