Letter to Junior Olympics Participants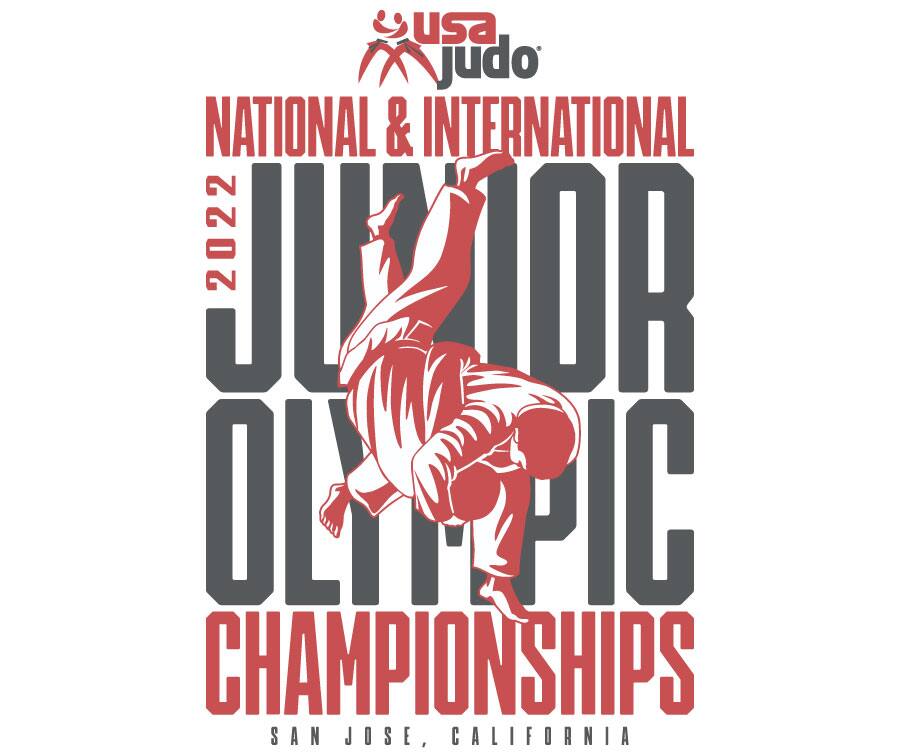 Dear 2022 USA Judo Jr. Olympics National and International Participants,
Thank you for registering to participate in the Junior Olympics next week in San Jose. At the close of on-line registration, there are 1,482 entries with 828 participants scheduled to compete in San Jose. We are anticipating a large walk-up registration crowd that will be pushing the most registrations we've seen at a JOs in 11-plus years.
A few important updates as you prepare for next week's event:
The JOs is often the first national event attended by a judo family. If this is the case for you, please be sure to read the "First Timers Guide" here:

https://www.teamusa.org/usa-judo/our-events


Walk-up registration and weigh-ins will be available on Thursday, 6/23, from 8 a.m. – noon at the Marriott San Jose. Please be sure that you have all the necessary verifications with you if you have not yet uploaded them to your athlete's USA Judo Membership Profile. Also, to prevent individuals saving spots for teammates and large groups cutting the weigh-in line, the weigh-in staff will be issuing chips for each individual in the order that they are in line that will correlate to when they can enter the weigh-in rooms. REMINDER: if you're not sure about your weight, please use the non-official scales first to make sure you make weight. Once you step on the official scale, it's too late!



For the first time, Contingency Morning Weigh-ins will be implemented at the Marriott San Jose from 6:30-7 a.m. the morning after the officially scheduled weigh-in. This new policy is to address UNFORSEEN circumstances beyond one's control that would prevent an athlete from weighing in during the regularly designated time. It is NOT to be considered a convenient alternative to the officially scheduled weigh-in. Requests for a contingency morning weigh-in must be submitted within two hours of the close of scheduled weigh-ins and will be considered by event staff to determine if a contingency morning weigh-in will be allowed depending on the circumstance.


BEHAVIOR - The Junior Olympics is a tournament for our young athletes. Please set a good example for the youth attending this event by being respectful of one another and showing good sportsmanship. The yellow and red card system will again be in place for those individuals who do not adhere to USA Judo's Code of Conduct. Receiving a red card will result in the offender being escorted from the event and not allowed to return for the remainder of the weekend.


Club Team Manager Wristbands will be considered for USA Judo certified clubs with eight or more athletes competing on the same day. These elective credentials are to help athletes get to their proper mat, make sure they are wearing the correct color gi and generally make the process a smooth and positive one the athletes. Coaching, taking photos, etc., will not be allowed. If there are no athletes on deck or in the hole, the club manager should not be inside the competition barricade. These club managers must hold current SafeSport certification and have an up-to-date background screen through USA Judo. The number of club manager credentials/wristbands will be based on the number of athletes a club has competing and issued at the discretion of USA Judo. These may be picked up at the Coach Credentialling table. If you meet the criteria of having eight or more athletes competing on the same day and want to apply for a credential for your club, please complete the application form here. Please Note: requests must be submitted by the club owner or head coach.



COVID Protocols – USA Judo continues to communicate with the San Jose Sports Authority regarding COVID protocols .While it is acknowledged that COVID cases are unfortunately on the rise again, there are currently no mandated COVID Protocols in place for JOs and the choices of wearing a mask, testing beforehand and getting vaccinations are all solely up to the individual. Any changes or updates to COVID protocols will be communicated to all participants and be posted at www.usjudo.org.
Thank you for your support of USA Judo and we look forward to seeing you in San Jose!