Team USA Named for Senior World Championships, May 7-13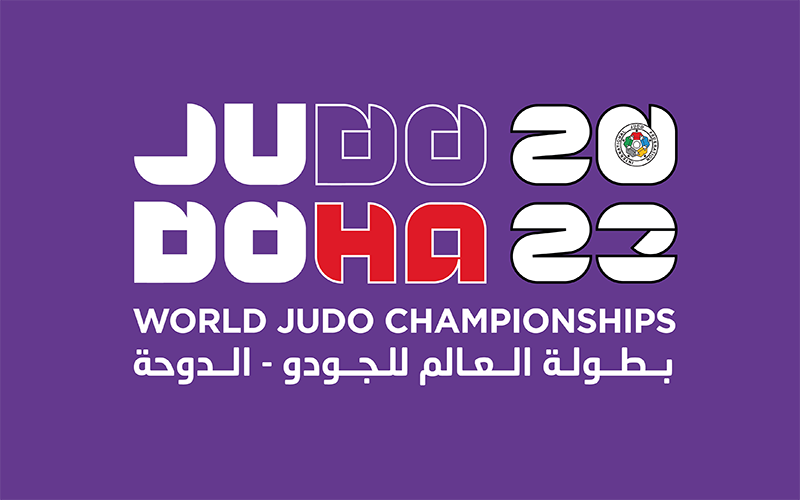 (Colorado Springs, CO) – Eighteen athletes have been selected to represent Team USA at the 2023 Senior World Championships from May 7-13 in Doha, Qatar.
The squad features a wealth of experience with 17 returning members from past Senior World Championship Teams and a strong core of international medalists leading the squad in the tournament that will serve as a key qualifier for the 2024 Paris Olympic Games.

Two-time Olympian Angelica Delgado (Miami, FL / NYAC / Ki-Itsu-Sai National Training Center) is returning to her 11th straight Senior World Championships in the 52 kg division. Ranked 18th in the world, Delgado holds three Grand Slam medals, including a bronze medal finish at the Hungary Grand Slam in 2022.
Team USA also is led by Maria Laborde (Kenosha, WI / NYAC / Ki-Itsu-Sai National Training Center). A medalist in the individual event at the 2014 Senior Worlds and the team event at the 2013 Senior Worlds for her native Cuba, Laborde earned her U.S. citizenship in 2022 and has ascended to No. 20 in the women's 48 kg world rankings with a series of finishes that included a bronze medal win at the 2022 Senior Pan Ams as well as a gold medal win at the 2022 Perth Grand Prix and a seventh-place finish at the World Masters.
Laborde holds the top position for Team USA in the Olympic Rankings as the highest ranked athlete in any weight division where she sits at No. 14 in the 48 kg division. Delgado and six-time Senior World Team member Katelyn Jarrell (East Greenwich, RI / NYAC / Mayo Quanchi) are each potential qualifiers in the women's 52 kg category at No. 21 and No. 24, respectively. Jarrell qualified for the 2022 squad, but declined her position due to an injury.
Hannah Martin (Burnt Hills, NY / NYAC) also is looking to build on her Olympic ranking with an appearance at her eighth Senior World Championships in the 63 kg division. After giving birth to daughter Zoe in 2021, Martin returned to the circuit last year and currently sits in the Olympic rankings as Team USA's top contender for a continental quota position on the 2024 Olympic Team as the No. 31 ranked athlete in the 63 kg Olympic standings with three top-seven finishes on the World Tour to her credit during the last year.
The U.S. squad includes a trio of athletes who are still competing as juniors this season as well.
Nineteen-year-old Jack Yonezuka (West Long Branch, NJ / NYAC / Cranford Judo & Karate Center) had a breakout season in 2022, becoming the first U.S. man in 30 years to earn a medal at the Junior World Championships with his bronze at 73 kg. Yonezuka also claimed gold at the Senior National Championships and qualified for his first Senior World Team.
Team USA has great depth at 73 kg with 18-year-old Dominic Rodriguez (Lehigh Acres, FL / NYAC / Ki-Itsu-Sai National Training Center) who made history last year as the youngest U.S. man to win gold at the Senior Pan American Championships where he claimed the 73 kg title less than a month before his 18th birthday.
Nineteen-year-old Christian Konoval (Richardson, TX / NYAC / Colton Brown Training Center) also reached the podium at the Senior Pan Ams where he took bronze at +100 kg. Konoval, who won gold at the 2022 Senior Nationals, also earned a fifth-place finish at the 2022 Junior World Championships.
Seven of the eight U.S. athletes who won medals at the 2022 Senior Pan Ams will be returning to Team USA at the 2023 Senior World Championships. Laborde, Delgado, Rodriguez and Konoval will be joined by bronze medalists Mariah Holguin (San Antonio, Texas / Universal Judo), John Jayne (Chicago, Ill.) and Ari Berliner (Schenectady, NY / NYAC / Jason Morris Judo Center).
Holguin, a bronze medalist in the 57 kg event at the 2022 Senior Pan Ams, may be just 22 years old, but she will be competing at her fourth Senior Worlds this year. The 2022 Senior National Champion also earned bronze in October at the Perth Grand Prix.
Jayne won bronze at 90 kg at his first Senior Pan Ams last year on the heels of a gold medal win at the 2022 Warsaw European Open. The 26-year-old will compete at his third straight Senior Worlds and is the highest ranked U.S. man in the world at No. 30 in his division.
Twenty-four-year-old Berliner also made a name for himself in his Senior Pan Am debut, earning bronze at 66 kg and went on to win gold at a month later at the 2022 Senior Nationals. This will be the second Senior Worlds for Berliner, who was injured and unable to compete at the 2022 Senior Worlds.
The complete athlete roster, including days of competition, is as follows:
Sunday, May 7

Women's 48 kg
Maria Laborde (Kenosha, WI / NYAC / Ki-Itsu-Sai National Training Center)
Monday, May 8

Women's 52 kg
Angelica Delgado (Miami, FL / NYAC / Ki-Itsu-Sai National Training Center)
Men's 66 kg
Ari Berliner (Schenectady, NY / NYAC / Jason Morris Judo Center)
Isaiah Ramirez (Barstow, CA / Barstow PAL Judo)
Tuesday, May 9

Women's 57 kg
Mariah Holguin (San Antonio, TX / Universal Judo)
Tasha Cancela (Coral Springs, FL / Ki-Itsu-Sai National Training Center)
Men's 73 kg
Dominic Rodriguez (Lehigh Acres, FL / NYAC / Ki-Itsu-Sai National Training Center)
Jack Yonezuka (West Long Branch, NJ / NYAC / Cranford Judo & Karate Center)
Wednesday, May 10

Women's 63 kg
Hannah Martin (Burnt Hills, NY / NYAC)
Sara Golden (Crystal Lake, IL / Ki-Itsu-Sai National Training Center)
Men's 81 kg
Nicolas Yonezuka (West Long Branch, NJ / NYAC / Cranford Judo & Karate Center)
Kell Berliner (Schenectady, NY / Jason Morris Judo Center)
Thursday, May 11

Women's 70 kg
Chantal Wright (San Antonio, TX / Semper Fortis Judo)
Men's 90 kg
John Jayne (Chicago, IL)
Friday, May 12

Women's 78 kg
Nicole Stout (Schenectady, NY / Jason Morris Judo Center)
Men's 100 kg
L.A. Smith (Rahway, NJ)
Saturday, May 13

Women's +78 kg
Mackenzie Williams (El Lago, TX / Westlake Judo)
Men's +100 kg
Christian Konoval (Richardson, TX / NYAC / Colton Brown Training Center)