USA Judo Partners with MyStudio to Provide Business Management Assistance to Clubs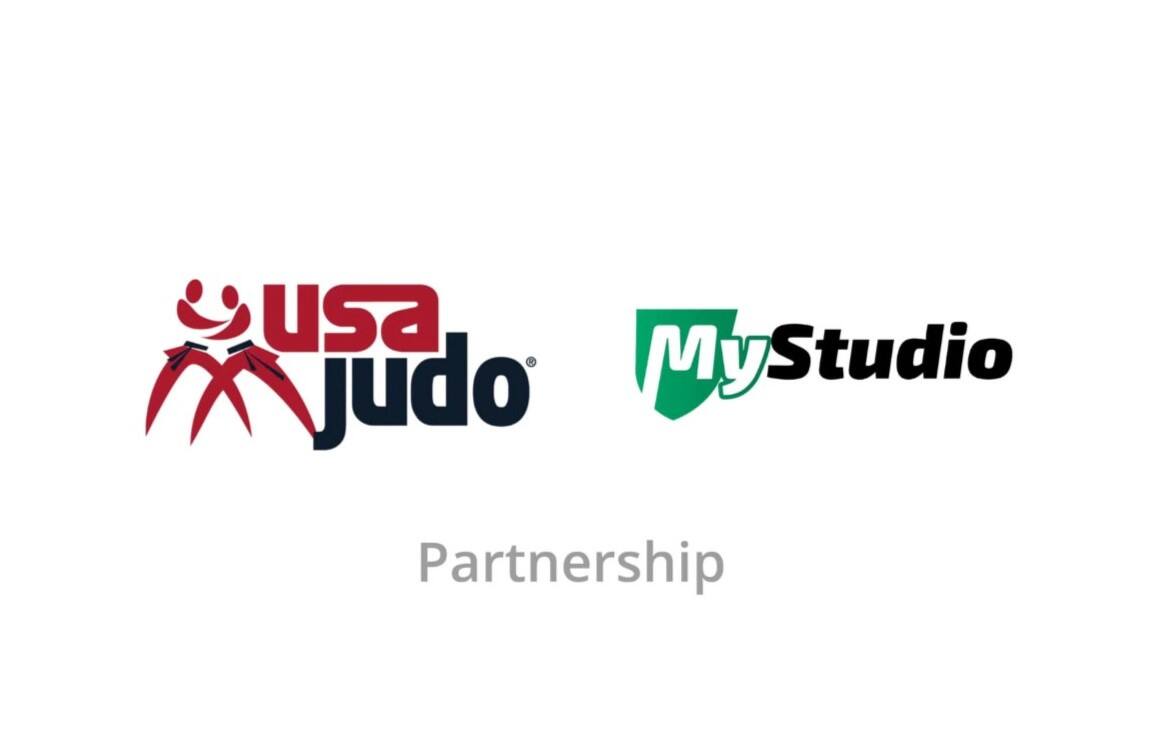 (Colorado Springs, Colo.) – USA Judo is excited to announce the launch of a new partnership with MyStudio, a platform that allows clubs to process online payments, manage memberships and tournament registrations, retail orders and more.
Regular clients pay an annual fee of $1,176 for MyStudio, but this partnership entitles USA Judo members 50% off. That's just $588.
For a limited time, USA Judo will be offering free six-month memberships to MyStudio to the first 30 USA Judo Clubs to sign a one-year contract with MyStudio for a savings of $294. All current clubs with at least 20 USA Judo members are eligible to receive this promotional offer.
"USA Judo has been seeking a partner to help its clubs manage and grow their business and we have found that partner in MyStudio," said USA Judo CEO Keith Bryant. "Not only is it a dynamic platform that offers just about everything a club would need, it's also being offered to USA Judo Clubs at a very reasonable price thanks to our partnership. Understanding that the growth of judo in America must take place at the club level, we're excited to partner with MyStudio to make that happen, not only through their platform, but through the monthly marketing and operations virtual meetings we'll be announcing soon.
All interested club owners should contact Corinne Shigemoto, USA Judo Director of Membership and Events, at corinne.shigemoto@usajudo.us or 719-201-6176 for more information and reserve access to this outstanding deal.
"We are happy to be working together with USA Judo to attract and train more judo athletes across our country," said Tu Le, the founder and CEO of MyStudio, himself a multi-location martial arts studio owner. "We are here to help take care of the business/administrative side of things for judo school owners so they can focus on training and inspiring other athletes."
Club coaches will have the opportunity to meet with representatives from MyStudio during the USA Judo Youth National Championships, March 19-20 in Lansing, Mich.
For more information about MyStudio, visit https://www.mystudio.io/.
About USA Judo
A 501-c-3 non-profit organization based in Colorado Springs, USA Judo is the National Governing Body for the sport of judo in the United States. USA Judo serves more than 10,000 members annually, including athletes, coaches, referees, volunteers and supporters. A proud member organization of the International Judo Federation, the U.S. Olympic & Paralympic Committee and the International Blind Sports Association, USA Judo's mission is to enable all U.S. athletes to achieve sustained competitive excellence in domestic and international judo competition, and the promotion and growth of the sport of judo in the United States.
About MyStudio
MyStudio provides an innovative business management software and mobile app platform to martial arts schools worldwide. MyStudio's technology enables studio customers to buy from anywhere and at any time. All of a school's offerings such as memberships, events, trials, classes and retail can be purchased by customers through many channels: an app, SMS text, custom website, social media channels, and more. Meanwhile, studio owners can manage the system from their phone with the business management app. Driven by a mission to streamline the administrative side of running a martial arts business, MyStudio allows martial arts school leaders to focus on the art of teaching and providing the best experience for students and staff. By providing tools to enable martial arts schools to thrive and grow, MyStudio seeks to enable more and more people in the world to join and benefit from the martial arts.