USA Judo Launches New Online Store with Team IP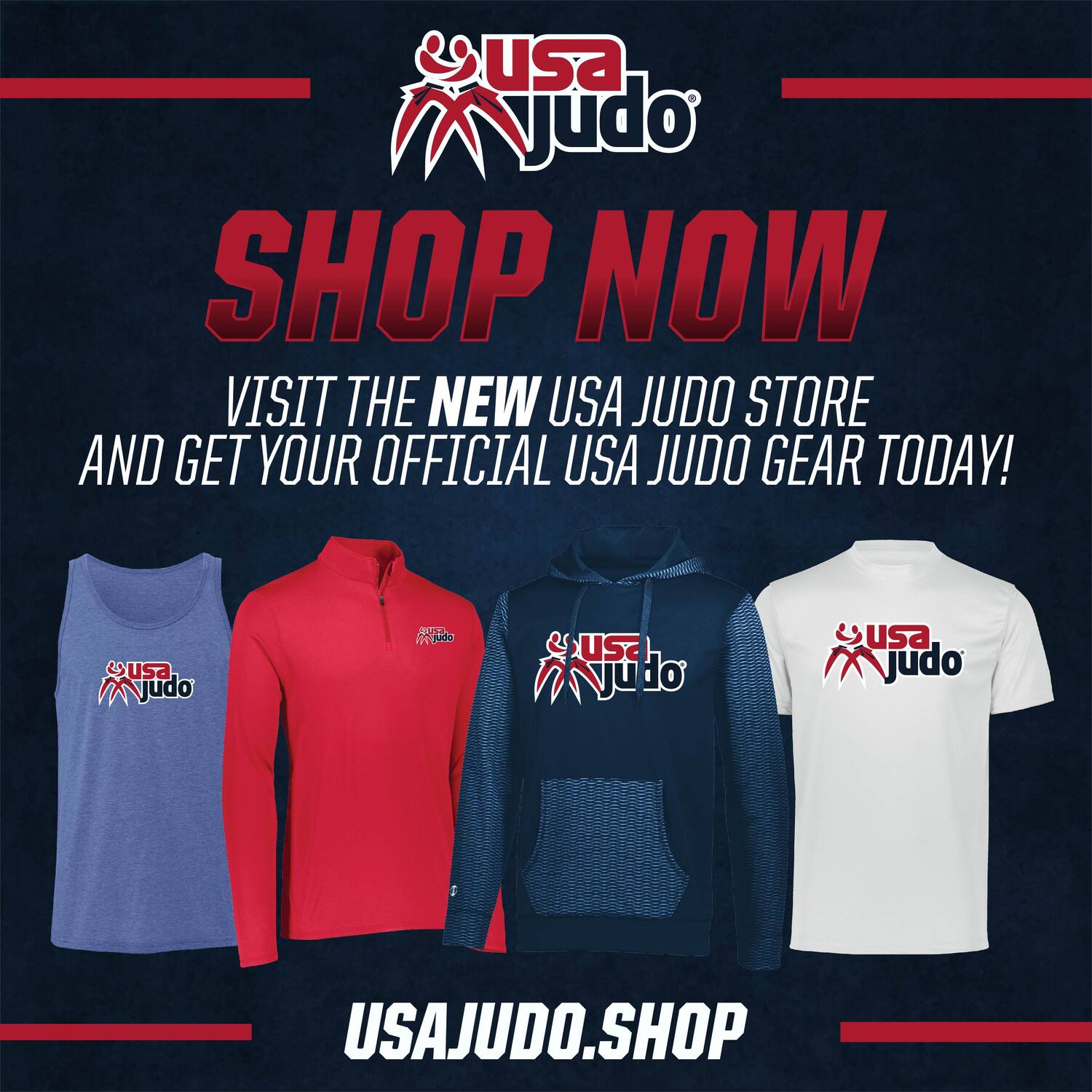 (Colorado Springs, Colo.) – Judo fans now have the opportunity to purchase USA Judo gear and apparel through the new USA Judo online store www.USAJudo.Shop.
After partnering with USA Judo in 2020 as the organization's official event merchandiser, Team IP has signed on to do online merchandise.
"Team IP is pleased to announce its new digital partnership with USA Judoand proud to celebrate 30 years of 'Turnkey' onsite and online event merchandising as the No. 1 souvenir merchandiser in the US. Team IP looks forward to continuing to expand our relationship with USA Judo that currently includes being the Official USA Judo Championship Events Merchandiser, Digital & Online Platform, and Awards & Recognition Supplier," stated Team IP National Digital Manager Shannon Johnson. "Team IP looks forward to joining alongside USA Judo to celebrate our expanding partnership with their members, athletes, coaches, and alumni with their future endeavors and successes for many years to come."
In addition to USA Judo, Team IP also provides online merchandising for USA Boxing, USA Diving, US Futsal and USA Artistic Swimming as well as more than 20 college football bowl games.
"For nearly two years, Team IP has provided top-quality merchandise to our athletes and fans at USA Judo National Championships and we look forward to furthering our partnership and giving the judo community the chance to order their USA Judo gear online from Team IP as well as at our national events," said USA Judo CEO Keith Bryant.