Emily Jaspe Finishes Seventh at Cadet Worlds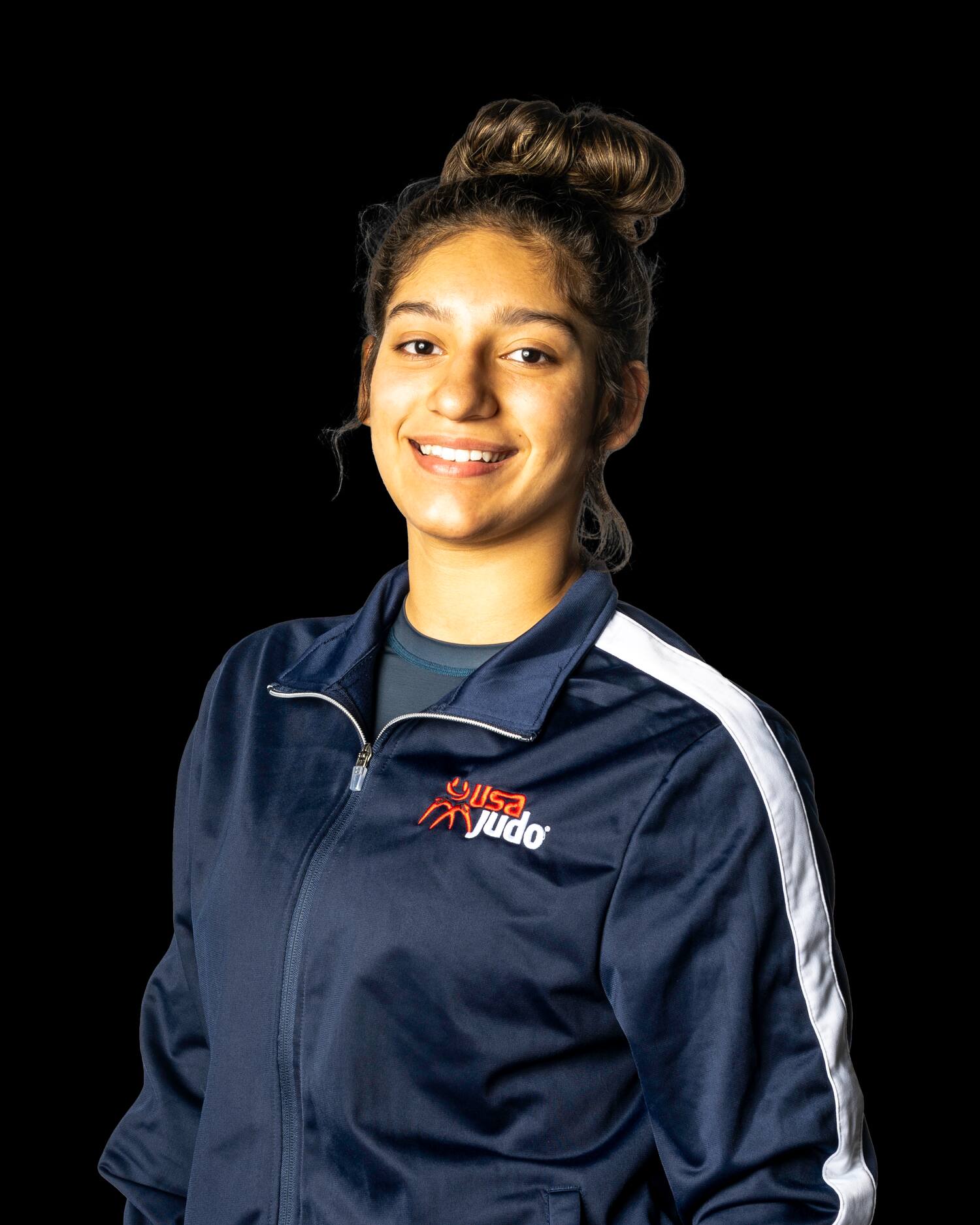 (Colorado Springs, Colo.) – Sixteen-year-old Emily Jaspe (Hialeah, Fla. / Ki-Itsu-Sai National Training Center) earned Team USA's third seventh-place finish of the Cadet World Championships in Sarajevo on Friday.
2022 Cadet World Championships Live Results
Ranked No. 2 in the world in the 63kg division at the start of the Cadet World Championships, Jaspe finished 2-2 in her Cadet World debut.
Jaspe, the reigning Cadet Pan Am Champion and a two-time Cadet European Cup medalist, earned a bye into the second round. She got the event off to a strong start, pinning Marta Voracek (CRO) in the first minute and moving into a choke to claim the match. In the third round, Jaspe threw Callie Render (CAN) for a pair of waza-ari scores.
In the quarter-finals, Jaspe drew Cadet World No. 6 Sagda Ghonim (EGY), but failed to advance to the medal rounds when she was awarded three penalties over four minutes. Jaspe held Cadet World No. 3 Khurshida Razzokberdieva (UZB) scoreless for the first three minutes of their repechage match before being pinned in the final seconds. Razzokberdieva would go on to win bronze.
Seventeen-year-old Kai Wallace (Murrieta, Calif. / LA Tenri Judo) has been on a tear at the domestic cadet level, winning three straight national tournaments at 73kg and earning silver medals in the junior division at both the Junior Olympics and Youth Nationals. The Cadet Worlds, however, would be his first major international event. After a bye into the second round, Wallace quickly dispatched Danilco Articolo (ITA) for ippon in less than 30 seconds. In the round of 16, however, Wallace was choked by Samariddin Muxibiddinov (UZB) who went on to win bronze.
A silver medalist at the Junior Pan Ams where she fought up to 63kg, 17-year-old Danielle Pekler (Prairie View, Ill. / Cohen Brothers Judo) returned to the 57kg division for the Cadet Worlds. In her opening match, Pekler threw Ivona Ristevski (AUS) first for a waza-ari and then ippon to take the match. In the next round, Pekler was thrown for a waza-ari by Cadet World No. 2 Gaia Stella (ITA) who came into the Cadet Worlds with six straight European podium finishes.
Seventeen-year-old Aiden Cohen (Vernon Hills, Ill. / Cohen Brothers Judo) came into the 81kg division as one to watch after a podium finish at the Cadet Pan Ams, but his day ended with a waki gatame penalty for an armlock against Ghenadi Chyzhevskyi (MDA) in the opening minute.
A bronze medalist at the Fuengirola Cadet European Cup, Aren Balagezyan (Rego Park, N.Y. / International Judo Center) also competed in the 81kg event, but was thrown for ippon by Vidak Maljevic (BIH).
Just three weeks after her fifteenth birthday, Jayda Fulp (Fort Worth, Texas / Fort Worth Judo) made her international debut. Fulp drew Cadet World No. 9 Emily Starzer (AUT) in the opening round and was pinned for 11 seconds in the second minute. Although Fulp gained control, Starzer secured a second pin to win the match by two waza-aris.
Top eight and U.S. results are as follows:
Men's 73kg
1. Keito Kihara (JPN)
2. Luka Javakhishvili (GEO)
3. Giorgi MIshvelidze (GEO)
3. Samariddin Muxibiddinov (UZB)
5. Joshua De Lange (NED)
5. Antonio Medeiros Neto (BRA)
7. Lasha Tsatsalashvili (CAN)
7. Akbar Altay (KAZ)
Also Competed: Kai Wallace (Murrieta, Calif. / LA Tenri Judo), 1-1
Women's 57kg
1. Linthoi Chanambam (IND)
2. Bianca Reis (BRA)
3. Savita Russo (ITA)
3. Anna Gulite (LAT)
5. Julia Bulanda (POL)
5. Emma Melis (FRA)
7. Dana Abdirova (KAZ)
7. Mukhtuya Ganbat (MGL)
Also Competed: Danielle Pekler (Prairie View, Ill. / Cohen Brothers Judo), 1-1
Men's 81kg
1. Gor Karapetyan (ARM)
2. Alisher Samanov (UZB)
3. Igor Tsurkan (UKR)
3. Dusan Grahovac (SRB)
5. Thomas Puchly (FRA)
5. Panagiotis Kyvelidis (GRE)
7. Francesco Sansonetti (ITA)
7. Jamal Bagishov (AZE)
Also Competed: Aren Balagezyan (Rego Park, N.Y. / International Judo Center), 0-1

Aiden Cohen (Vernon Hills, Ill. / Cohen Brothers Judo), 0-1
Women's 63kg
1. SInem Oruc (TUR)
2. Franziska Schloegl (AUT)
3. Khurshida Razzokberdieva (UZB)
3. Lenka Tomankova (SVK)
5. Sagda Ghonim (EGY)
5. Emily Starzer (AUT)
7. Emily Jaspe (Hialeah, Fla. / Ki-Itsu-Sai National Training Center)
7. Euna Koh (KOR)
Also Competed: Jayda Fulp (Fort Worth, Texas / Fort Worth Judo), 0-1