National Association of Police Athletic/Activities Leagues, Inc. Becomes Official Youth Development Partner of USA Judo

DOUGLAS, Wyo. – USA Judo and National Association of Police Athletic/Activities Leagues, Inc. (National PAL) announced today a new partnership during the launch of the first USA Judo Police Professionals & PAL (P3) Program being held as a Peace Officer Standards and Training (P.O.S.T.) certified course for law enforcement officers at the Wyoming Law Enforcement Academy in Douglas, March 8-11. Law enforcement officers and instructors from seven states are participating in the inaugural P3 Train the Trainer Program.
The Official Youth Development Partnership aligns well since both organizations focus on youth programs and mentoring while also partnering with law enforcement agencies and officers to improve communities throughout the United States. USA Judo currently has 400 USA Judo Clubs and National PAL has approximately 300 Member Chapters.
In line with the concept of 21st Century Policing, USA Judo and National PAL also work together via the P3 Program to create a comprehensive, sustainable model to improve law enforcement and community relationships through:
safe and effective judo-based arrest and control techniques to help reduce violent arrests and unnecessary use of lethal force
providing assistance and expertise to law enforcement agencies to create a youth National PAL Judo Program, allowing officers to teach community youth the martial art of Judo while also providing mentoring and building relationships that could last for years and help de-escalate potential tensions in future law enforcement-community interactions
continue to build a pipeline of Judo-based law enforcement initiatives involving youth, colleges and universities with law-enforcement related degrees
"The P3 eco-system is a win-win scenario for all involved," said USA Judo Chief Executive Officer, Keith Bryant. "The P3 Program creates collaborative partnerships to address a serious societal issue in the United States, all while building community relations, holistically developing young people and building a pipeline for both law enforcement careers and increased Judo participation."
"What got my attention was Judo's moral code including the tenets of courtesy, courage, honesty, honor, modesty, respect, self-control and friendship," said Jeff Hood, National PAL Chief Executive Officer. "Those are the qualities National PAL promotes in its various youth activities and mentoring programs across the country."
While the P3 Program is a vehicle to help promote the USA Judo & National PAL Partnership, youth Judo programs can also be created locally independent of the P3 through collaboration of local programs.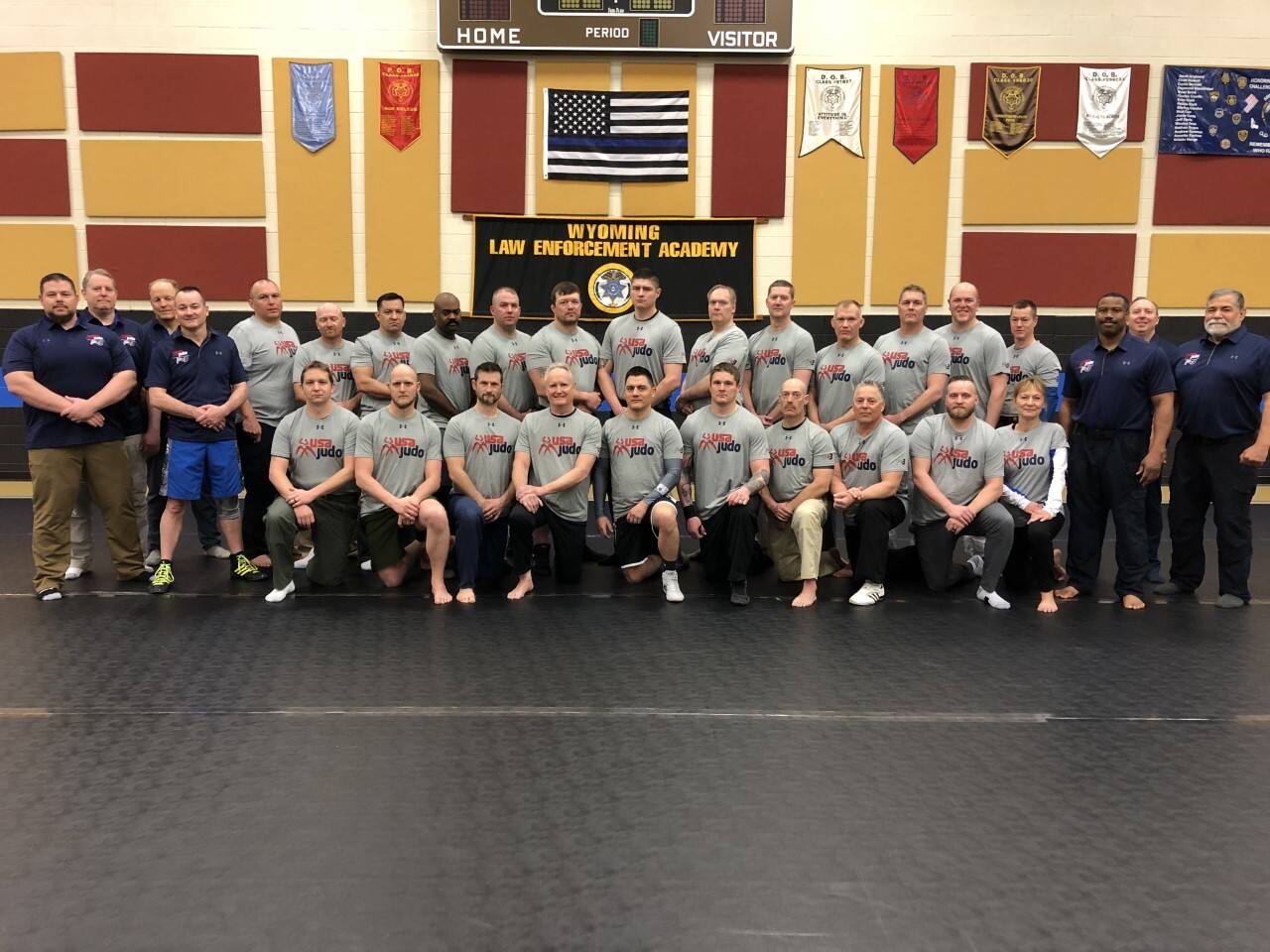 Inaugural Class of the USA Judo P3 Program
About the USA Judo P3 (Police Professionals and PAL)
Program:
In typical years, USA Judo boasts a membership of more than 10,000, many of whom are active duty or retired law enforcement officers. The launch of this week's USA Judo P3 Program in the "Cowboy State" marks a significant milestone for the National Governing Body and the USA Judo P3 Task Force. Three years ago the initial seeds were planted for this unique Olympic sport knowledge transfer program designed to provide the wider law enforcement community with core physical, mental and emotional tools that Judoka inherently learn as muscle memory through their judo combative sport training in conjunction with the Japanese martial arts' concepts and philosophy of "Jita kyoei" (Mutual benefit) and "Seiyoku zenyo" (Maximum efficiency). Jigoro Kano, the founder of Kodokan Judo established the philosophy that achieving a state, of mutual trust and assistance, benefits both the Judo practitioner and society at large. Kano believed that such a spirit can be perfected through Judo, thereby promoting the concept of mutual benefit and prosperity in the larger world. Literally translated the "gentle way;" Judo originated from the Bushido Code implemented by the Samurai Warriors who taught use of force techniques to the general public based on a moral code.
It was with this in mind that the USA Judo gathered a small, select group of seasoned, experienced and accomplished Judoka trained law enforcement officers wanting to share skills learned on the Judo mat that help them protect and serve daily with a duty of care the Samurai would be proud of. The USA Judo P3 program and techniques were created by law enforcement officers (who combined have made thousands of arrests) to fit the day-to-day needs of a beat officer to a SWAT member. The curriculum has been structured in a way for the student to become proficient to the level of taking it back to their home departments and train their colleagues. The USA Judo P3 program is the only law enforcement program backed by the organization that develops and trains Team USA's Olympic and Paralympic Team Members while offering a networked pathway for participants to continue their training and lifelong learning of the discipline. It is hoped that by providing values-based, consistent skill training that empowers students by giving them more confidence in their own ability to use force only when necessary and in a respectful way with a duty of care permeating through all that is taught, the law enforcement officers and arrestees will ultimately be more safe and mutual respect of law enforcement and communities will once again return as the norm rather than the exception.
As the National Governing Body (NGB) and member of the US Olympic & Paralympic Committee, USA Judo enable all United States athletes to achieve sustained competitive excellence in domestic and international judo competition, while promoting and growing the sport of Judo in the United States.
The National Association of Police Athletic/Activities Leagues, Inc. exists to aid in the preventing of juvenile crime and violence by providing mentorship, civic/service, athletic, recreational, enrichment and educational opportunities and resources to PAL Membership Chapters. As a membership based organization, National PAL seeks to provide its Chapters with resources and opportunities to aid them within their organizational growth, as well as, to assist them within their pursuits of showcasing their unique programs and enhance the quality of individual youth engagement experiences, whether nationally or internationally.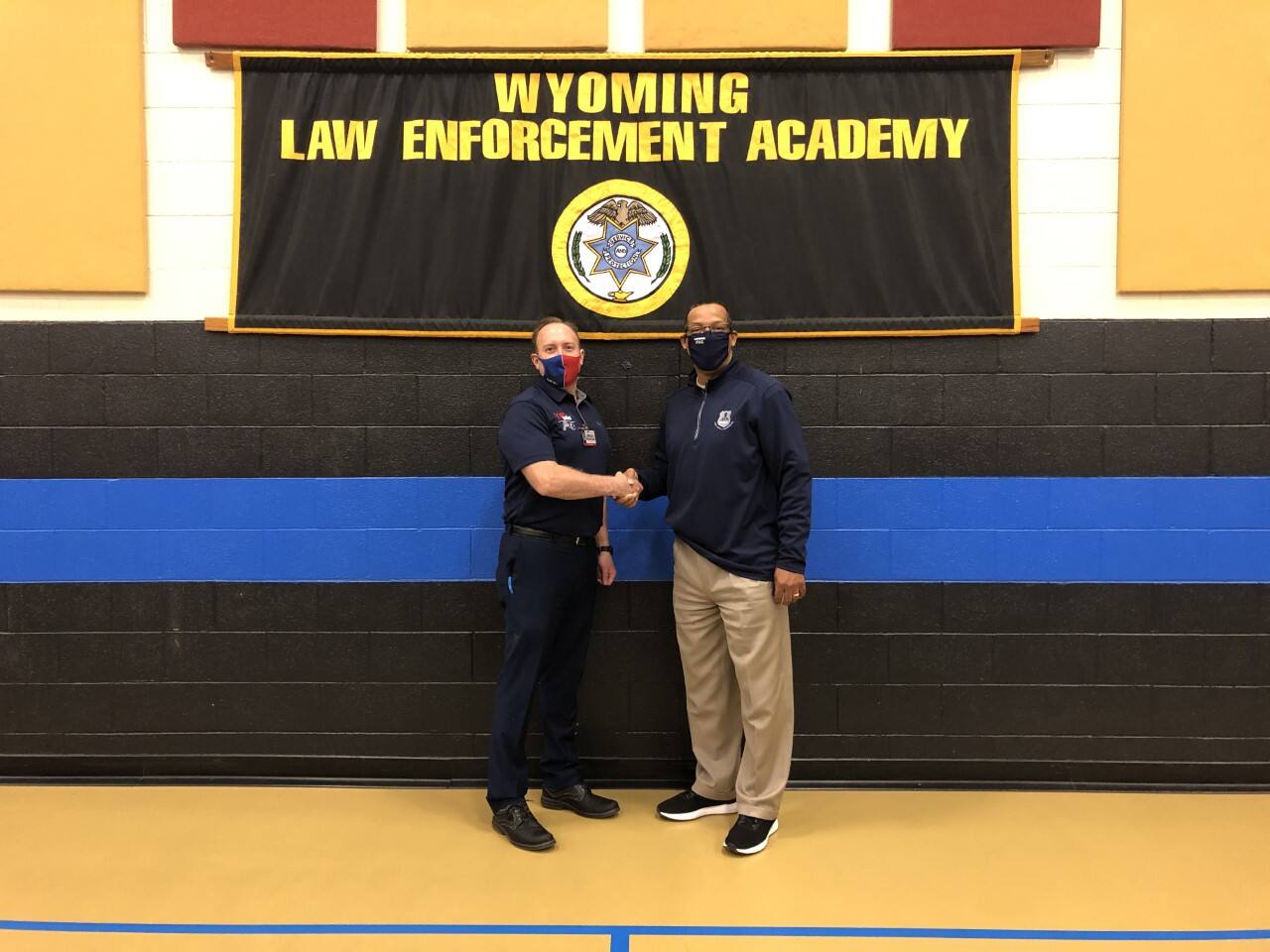 USA Judo CEO, Keith Bryant and National PAL CEO, Jeff Hood