How-To: For Non-USA Judo
Members
A non-membership profile (no charge) must be created on the USA Judo/Sport:80 platform to complete the course.
Please complete the steps below:
Step 1: Using a compliant browser such as Chrome, Firefox, Safari or Opera, go to https://usajudo.sport80.com.
Step 2: Click/Tap on 'Create Account' and complete all fields to create your profile.
If you receive a message that the account already exists then you have profile with USA Judo. See below.
If you already have a profile with USA Judo, click/tap on the 'Forgot Password' link toward the bottom and follow the directions to create your password for the USA Judo/Sport:80 platform.
Step 3: Once you have logged in, click/tap the 'VIEW' button under your name.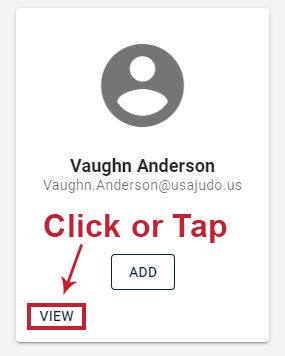 Step 4: Click/Tap the 'Center for SafeSport Training' tab.
Different screen sizes display the options differently. Please refer to the pictures below to find the options for your scenario.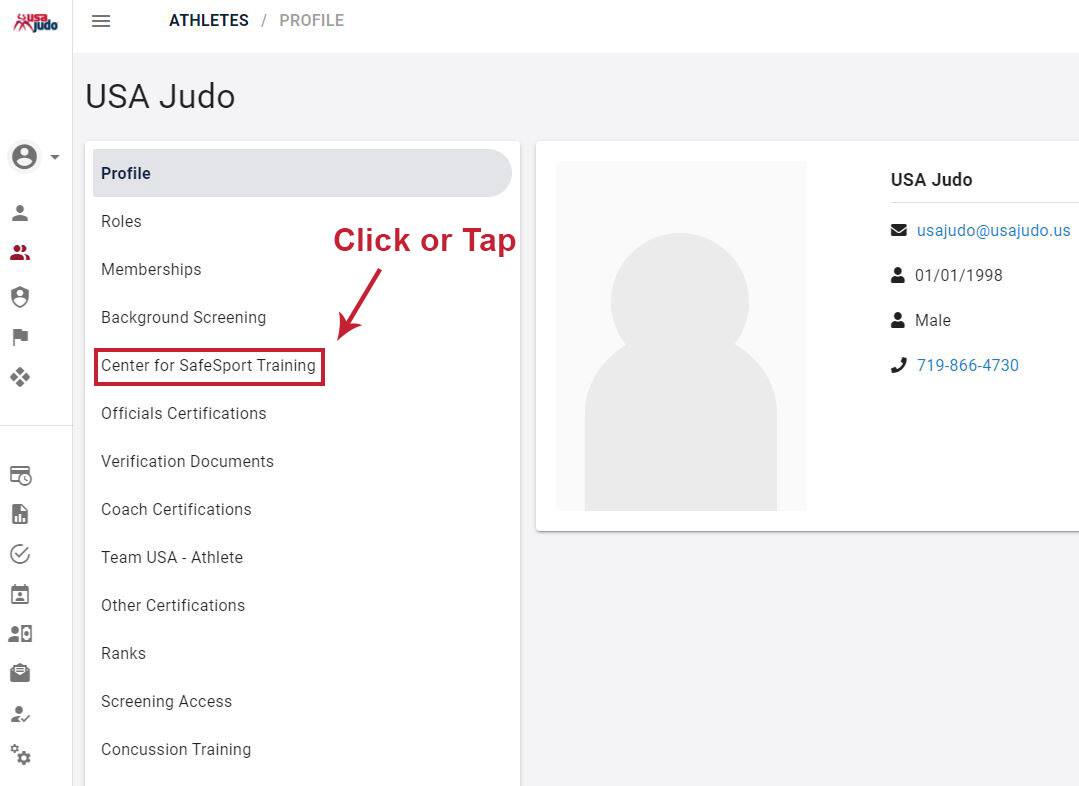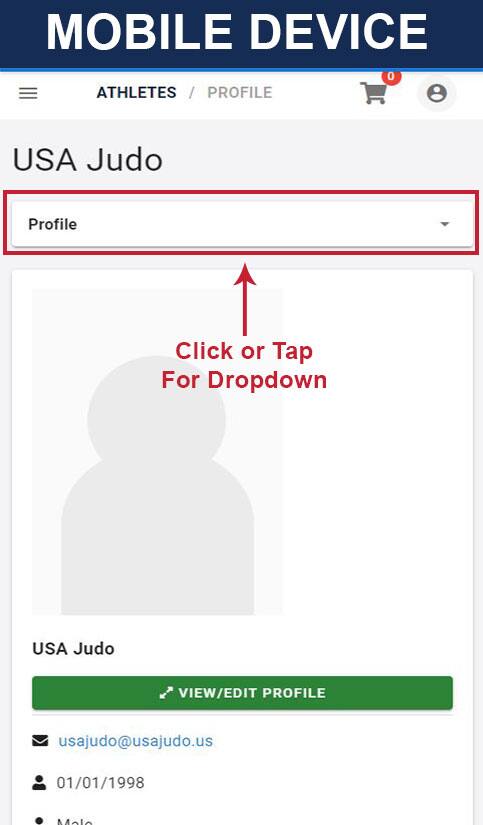 Step 5: Click/Tap the '+ ADD CENTER FOR SAFESPORT TRAINING' button.

Step 6: In the new window that appears, choose the appropriate training course by clicking the '+ ADD' button.
NOTE: Buttons in red are courses that you are not required to take until your certification expires after 1 year.
You may see an 'INVALID' while the page reloads your selection. This is by design.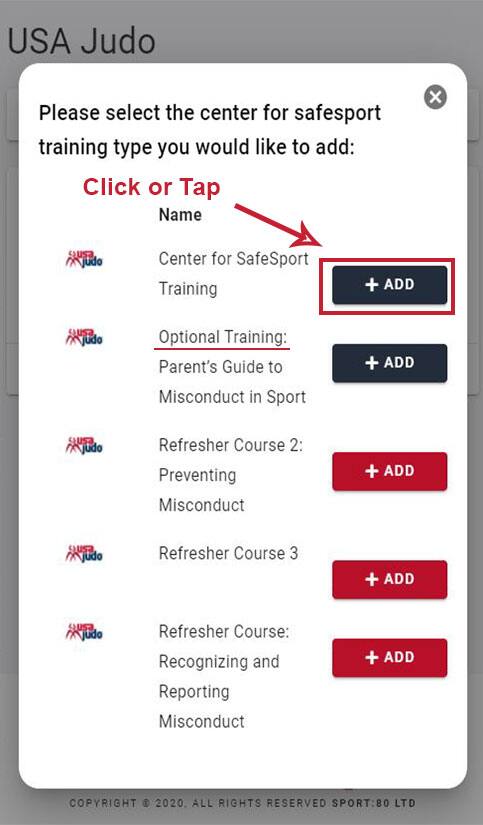 Step 7: Select the Program Type from the drop-down menu then click 'NEXT' button.
Do not choose an option that has (Certificate Upload) in the description unless you have already completed the course offline.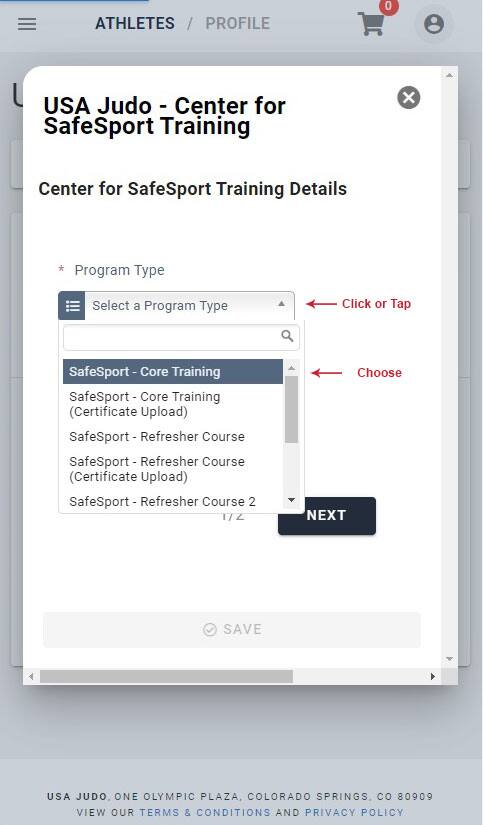 Step 8: Click/Tap the box next to 'YES' if you certify that all details are accurate to the best of your knowledge then click '+ ADD' button.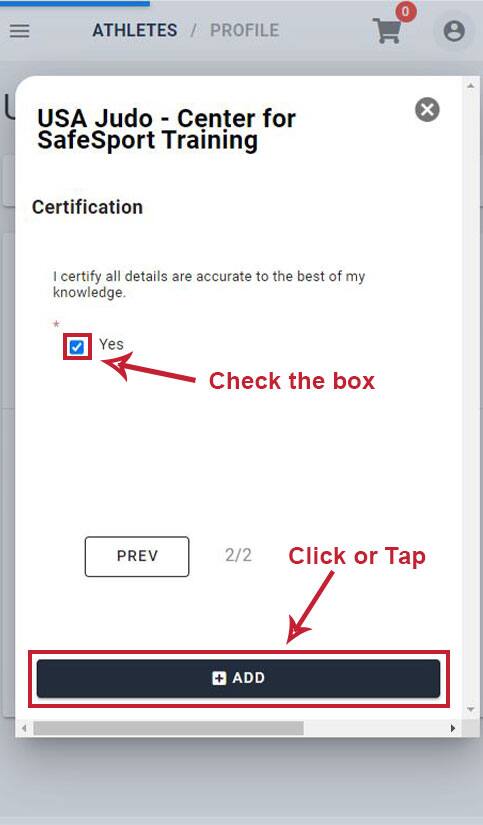 Step 9: Click/Tap the 'Start Training' button to begin your training.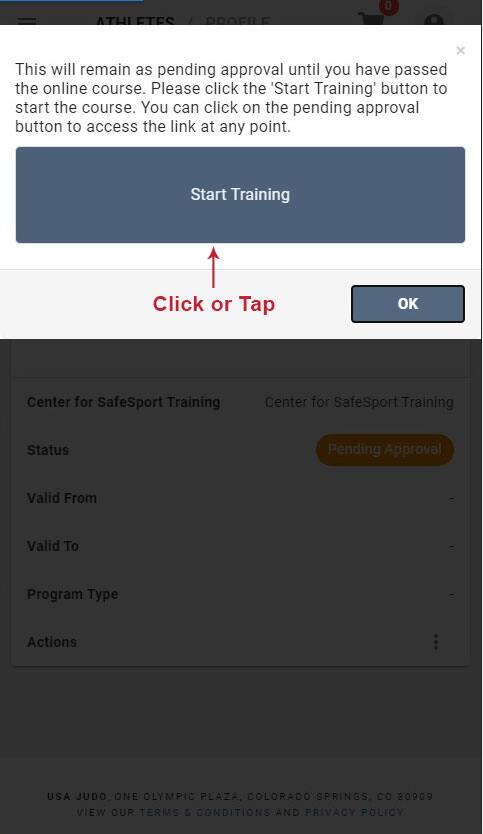 Step 10: (optional) If you have to start the process in the middle, you can click/tap on the 'Pending Approval' button and pick up where you left off.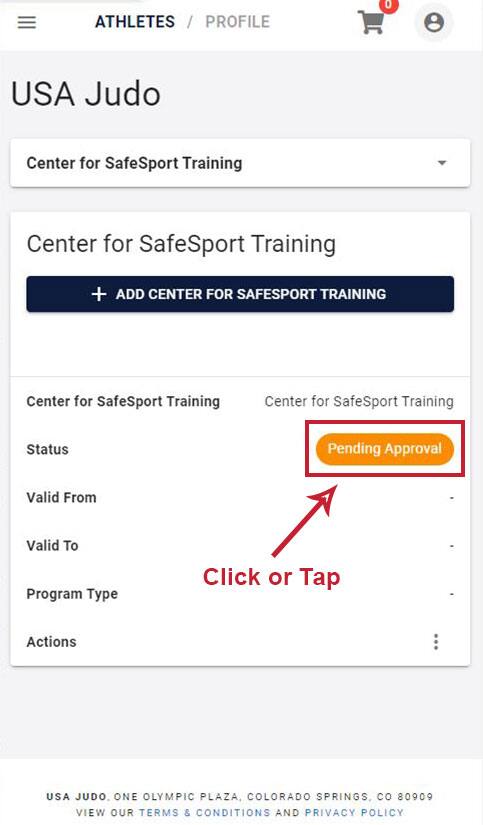 Once the training is complete, you will be offered the chance to download a PDF version of the certificate to be presented to the Association/Federation.