Tel Aviv Grand Prix
Jan 23, 2020 - Jan 25, 2020 |
Colton Brown (-90kg) takes 7th place in Israel at the Tel Aviv Grand Prix!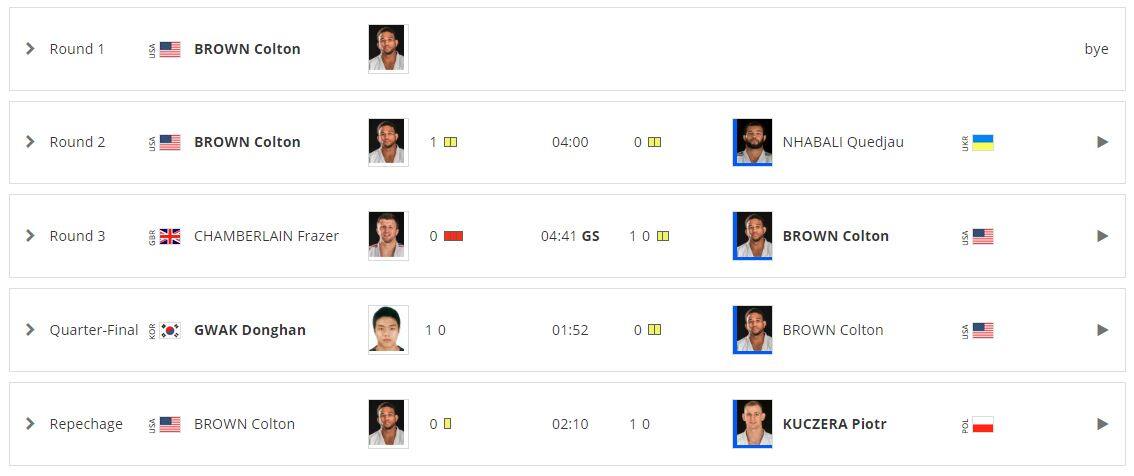 Click here to watch replays of the matches.
The 7th place finish earned him 182 points, moving him up two spots on the World Ranking List and is currently ranked in a directly qualified position at #16 for the 2020 Olympic Games.
USA Judo Senior Elite Team will continue to fight for points at Tokyo 2020 IJF qualifying tournaments through the end of the qualification period, May 31, 2020.
Next stop on the tour is the Paris Grand Slam on February 8-9, 2020.