Grand Prix Montreal
Jul 5, 2019 - Jul 7, 2019 |
Montreal Grand Prix 2019
USA Wins Two Silver, One Bronze in Montreal, Canada
Team USA had a strong showing at the Montreal Grand Prix, bringing home two Silver, one Bronze, three 5th and two 7th Place Finishes.
Congratulations to the following athletes for the performance in Montreal,
Angelica Delgado: SILVER

After the first minute only one shido was written on the scoreboard as Primo was penalized for grabbing the fingers of Delgado. As both athletes were entering the last minute, the Israeli was penalized with a second shido for passivity, Delgado clearly being more active. After four minutes, there were still no score to designate the winner. Even if she seemed to be a step ahead, Delgado succumbed to the last tani-otoshi executed by Primo for waza-ari.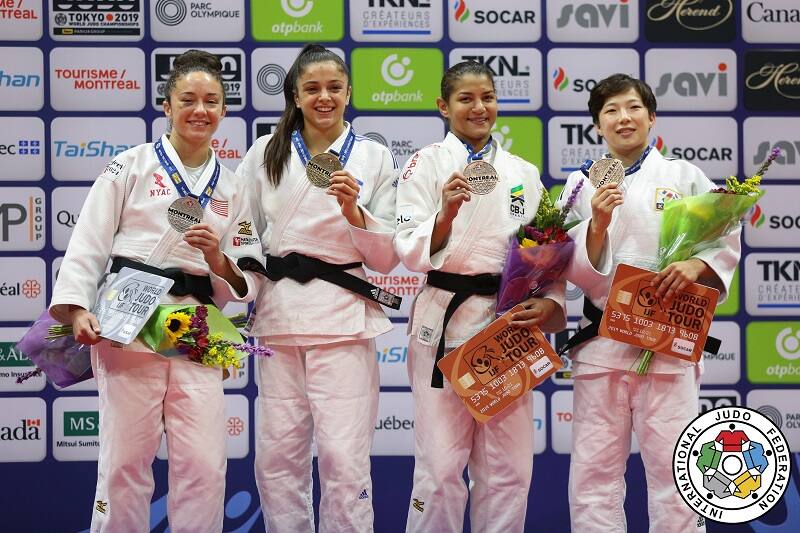 Colton Brown: SILVER
Three-time continental medalist Colton Brown (USA) was on fire today in the men's -90kg weight division. He entered the final for the first time on the occasion of a Grand Prix to be opposed to the current Olympic Champion, Baker Mashu.
After approximately one minute, a first shido was given to Brown for blocking his opponent. With a bit more than one minute to go, Baker was also penalized with a shido. With ten second left, and as the Golden Score was approaching, Brown launched an uchi-mata, immediately countered with in uchi-mata-sukashi for a waza-ari offering the victory to the Olympic Champion.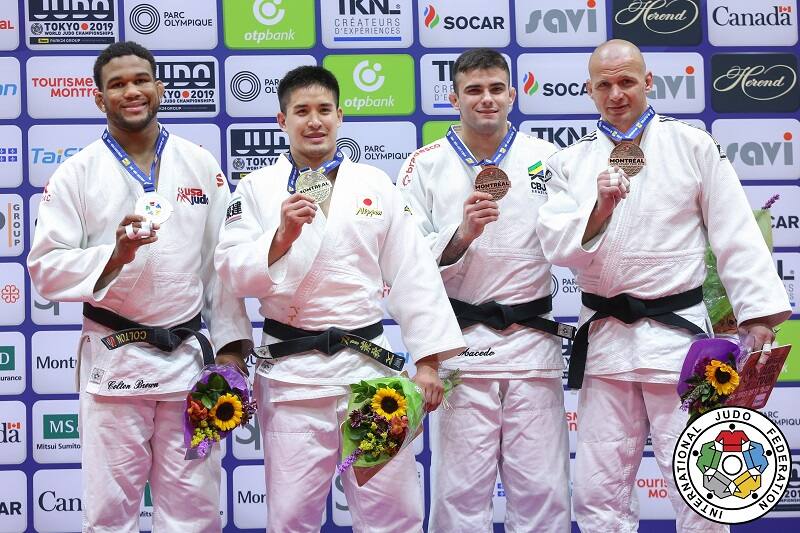 Adonis Diaz: BRONZE
The 2018 Zagreb Grand Prix silver medalist, Adonis Diaz (USA) and 2019 Pan-American silver medalist, Eric Takabatake (BRA) were qualified for the first bronze medal contest. Half way to the end, Diaz scored a first waza-ari to take the lead of a match that he clearly seemed to dominate. Despite a few strong and powerful attacks of Takabatake, Diaz controlled the last seconds to win the bronze medal.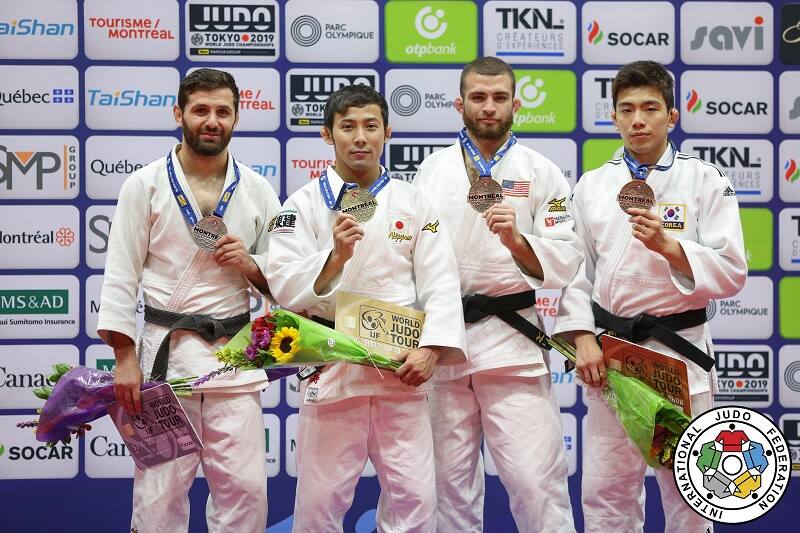 Nefeli Papadakis: 5TH PLACE
The first bronze medal contest opposed the 2019 Pan-American bronze medalist, Nefeli Papadakis (USA) and the winner of 2018 Agadir Grand Prix Maike Ziech (GER). With one minute and 19 seconds left, the German was penalized with a first shido for blocking her opponent. It was then PAPADAKIS' turn to be penalized for false attack. Penalized a second time in the Golden score, Papadakis had then to submit to Ziech's strangle attempt, for ippon.
Nina Cutro Kelly: 5TH PLACE
The second bronze medal contest opposed four-time continental medalist, Nina Cutro-Kelly (USA) and Pan-American bronze medalist, Melissa Mojica (PUR). After one minute and twenty seconds, Mojica scored the first waza-ari with a kochi-waza technique.
Jack Hatton: 5TH PLACE
The first bronze medal match opposed the bronze medalist of the last Pan-American Championships, Jack Hatton (USA) and the silver medalist of the 2019 Düsseldorf Grand Prix, Aslan Lappinagov (RUS). After four minutes, only shido were distributed, two for each. As a single shido could designate the winner, that is precisely when the match started to be really interesting, both Hatton and Lappinagov taking risks. It is Lappinagov who eventually won with a ko-soto-gake for ippon.
All Results:
DELGADO Angelica (52kg)Silver

BROWN Colton (90kg)Silver

DIAZ Adonis (60kg)Bronze

HATTON (81kg)5th Place

PAPADAKIS Nefeli (78kg)5th Place

CUTRO-KELLY Nina (+78kg)5th Place

EL IDRISSI Alaa (66kg)7th Place

WILLIAMS Mackenzie (+78kg)7th Place