Regional Training Camp Los Angeles
Feb 15, 2019 - Feb 16, 2019 |
On President's Day weekend, USA Judo sent four-time Olympian & World Bronze Medalist, Mr. Brian Olson, to Southern California to put on a Regional Camp that was composed of three 3-hour sessions. Over 115 competitors and 40 black belts attended the Olson Clinics to prepare for the USA Judo Youth and Senior National Championships.
In Brian Olson fashion, he taught his trademark tactics and techniques that filled his career with great accomplishments like aggressively establishing a dominant grip that flowed smoothly into Osoto Gari, Koshi Guruma and Deashi Barai. Then he taught his impressive 2-on-1 game that effectively finished with Sumi Gaeshi, Ouchi Gari, Tai Otoshi and Osoto Gari. Everyone loved the tactical strategies that Brian not just talked about but has real life examples from his career as proof that these moves make things happen!
Session #1 was held at San Gabriel Dojo and had 72 judokas participate.
"It was pure excitement having Brian visit our dojo," explained Richie Endow, the head sensei of San Gabriel. "Our kids, senseis, and parents absolutely enjoyed his crystal-clear presentation. His step-by-step instructions were easy to follow, and his demonstrations were perfectly on point to every detail he mentioned. The student body of this session was composed of a full gamut of calibers from national competing IJF Jr brown belts to 8-year-old yellow belts, and Brian was able to communicate on all levels to give each kid every opportunity to learn the waza...and they did! I am the same age as Brian, and I grew up watching him compete against my buddies. He's a predator! And he teaches predator judo. It's perfect for the strict competition rules of today's judo."

Session #2 was held at San Fernando Dojo and was composed of several senior competitors and senseis with a handful of junior competitors. Stuart Kam, the head sensei of San Fernando, said "I love it. It's real judo. It's hard. It's tough. It's offensive minded. It's efficient. It's straight to the point. It's the tough old school judo that everyone appreciates."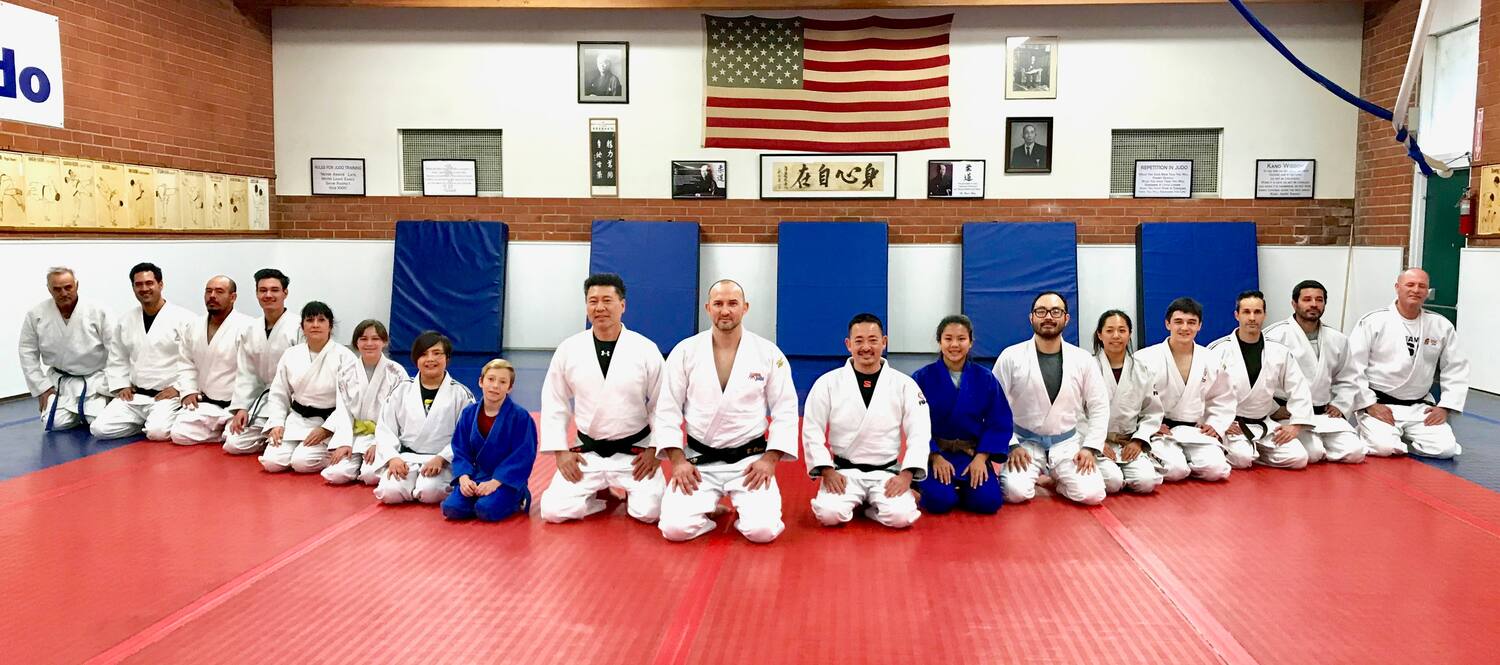 Session #3 was held at Taishi Dojo which is a hub in Southern California for strong competitors. Kyle Taketa, Joshua Resnick, Vanessa Calimquim, Brian & Brent Wada and the Oishi Family are members of Taishi and are on the mat on a regular basis. Dr. Robert Oishi is the founder and Head Sensei of Taishi Dojo. "Brian did an amazing job, not only teaching the kids but also giving the instructors ideas on how to improve the effectiveness of their techniques," explained Dr. Oishi. "Brian's explanation to detail was impressive. He knew what to say and how to say it, so every student understood. Great man. Great Judoka. Thank you, Brian Olson and USA Judo. I hope we can have more of these type of clinics in the near future."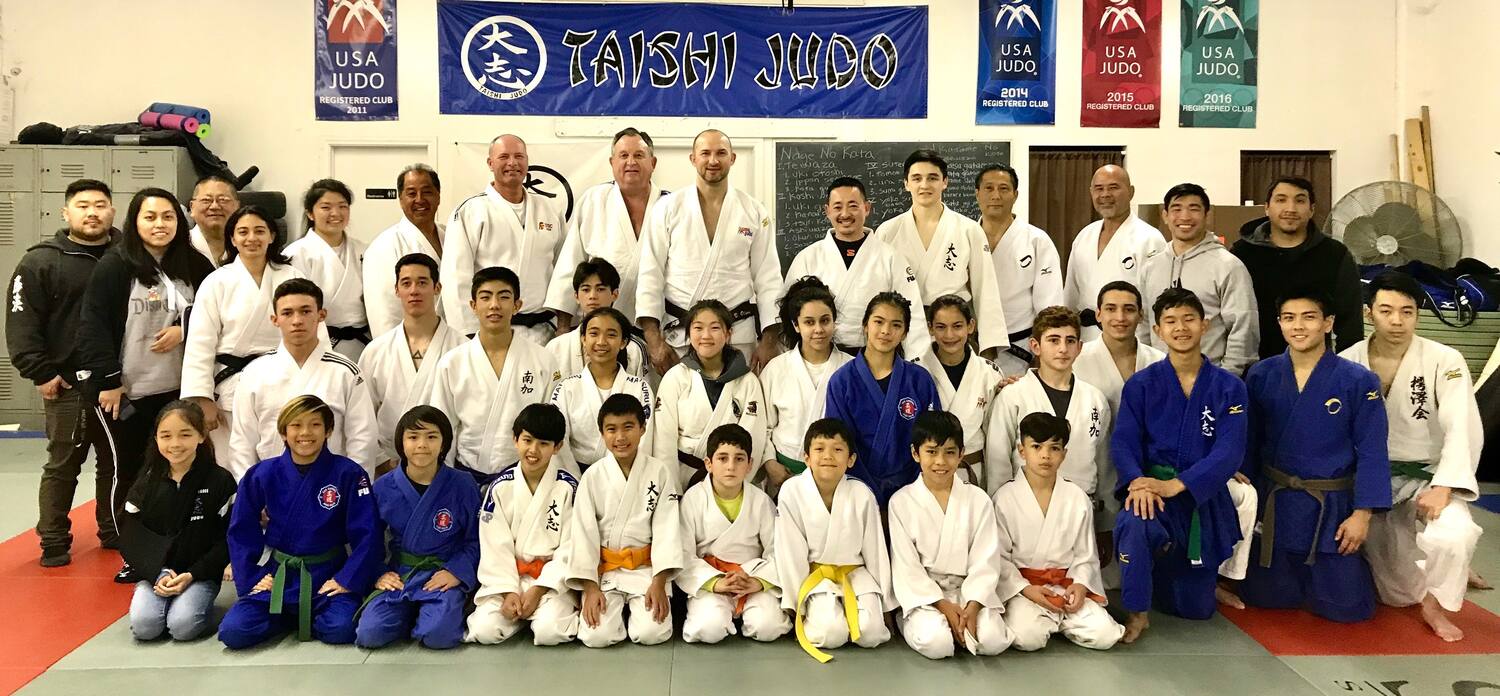 USA Judo plans to have 10-12 Regional Training Camps throughout the United States in 2019.
For more information, please contact Ed Liddie at eddie.liddie@usajudo.us