Poznan Junior European Cup
Aug 3, 2019 - Aug 4, 2019 |
USA Judo Juniors Secure Three Medals at IJF World Ranking Event
USA Judo Junior athletes had a successful showing at the Poznan European Judo Cup – the first of two stop on the Junior European Tour, with two silver, one bronze and one 7th place finish.
Three of the six athletes who competed last weekend at the IJF World Ranking event found their place on the medal podium. Jacob More and Sara Golden took silver, Daniel Pavlov won bronze, and Ricky Marin placed 7th.
Jacob More (-60kg) faced Pieczynski of Poland in the preliminary round match and Shtefanesa of Ukraine in the semifinals, winning both matches by ippon. In the finals, More fell short against Feczko of Hungry taking the silver medal.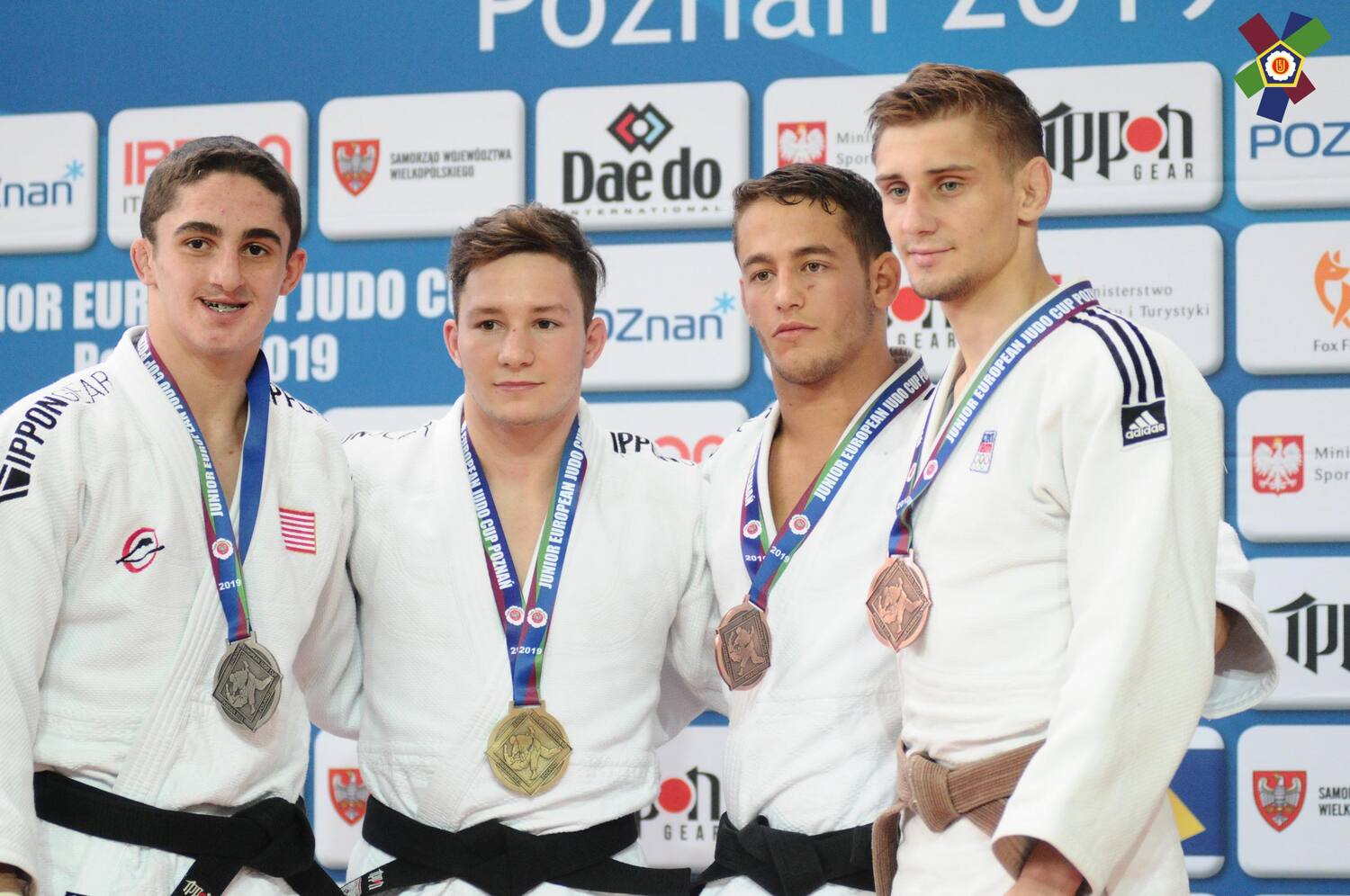 Sara Golden (-63kg) won her first two matches against Lozinska of Poland and Gryzlova of Russia. Securing her spot in the finals, Golden faced a close match against her opponent Liluashvili. Ultimately, the Russian came out on top, winning by a wazari.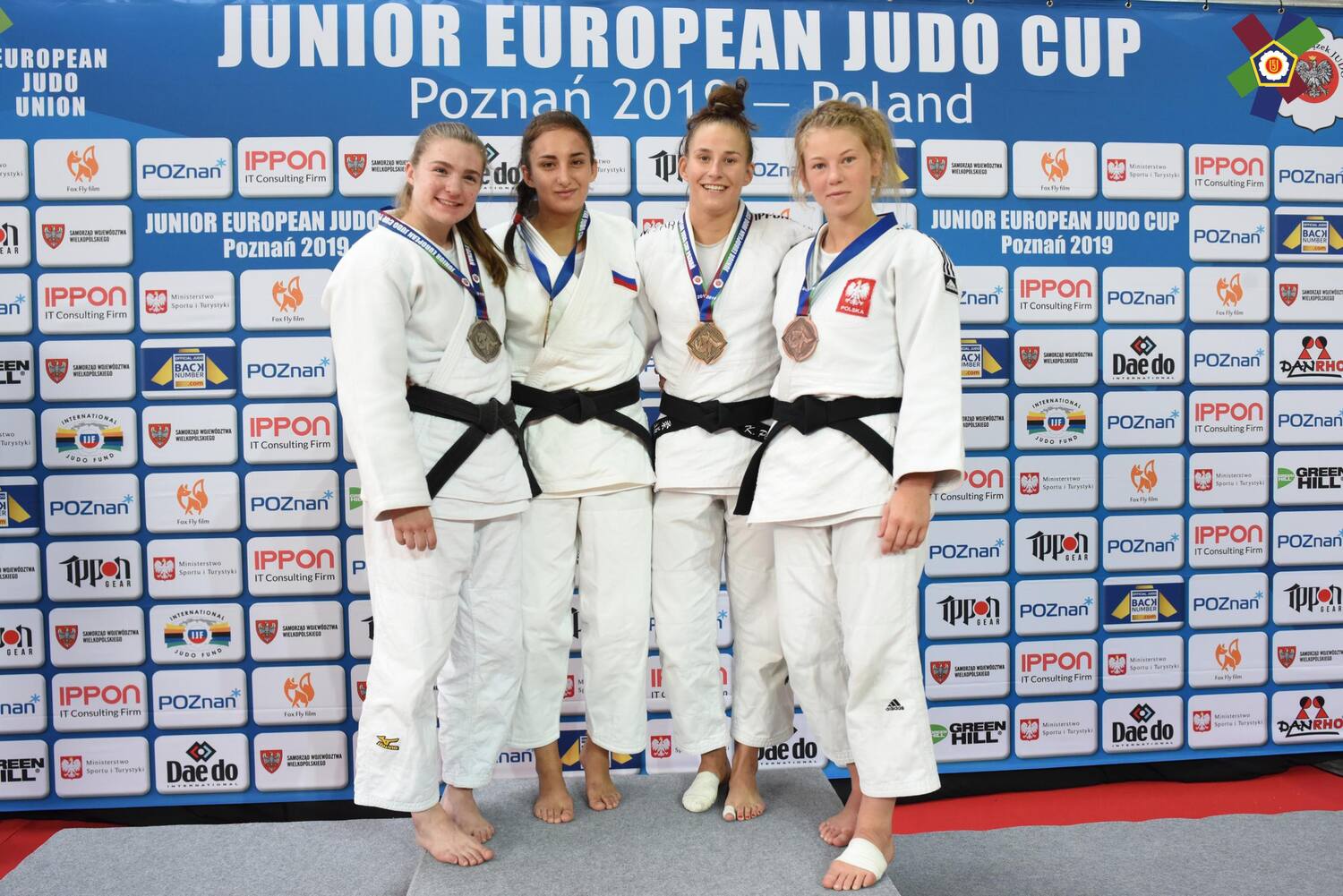 Daniel Pavlov (-100kg) defeated Kubiak of Poland by ippon in his first match of the day in just 39 seconds! In his second opponent of the day fought a closer match, but Pavlov came out on top winning by ippon with seconds left on the clock. In his final round robin match, Pavlov fell short to Fizel of Slovakia winning the bronze medal in the -100kg category.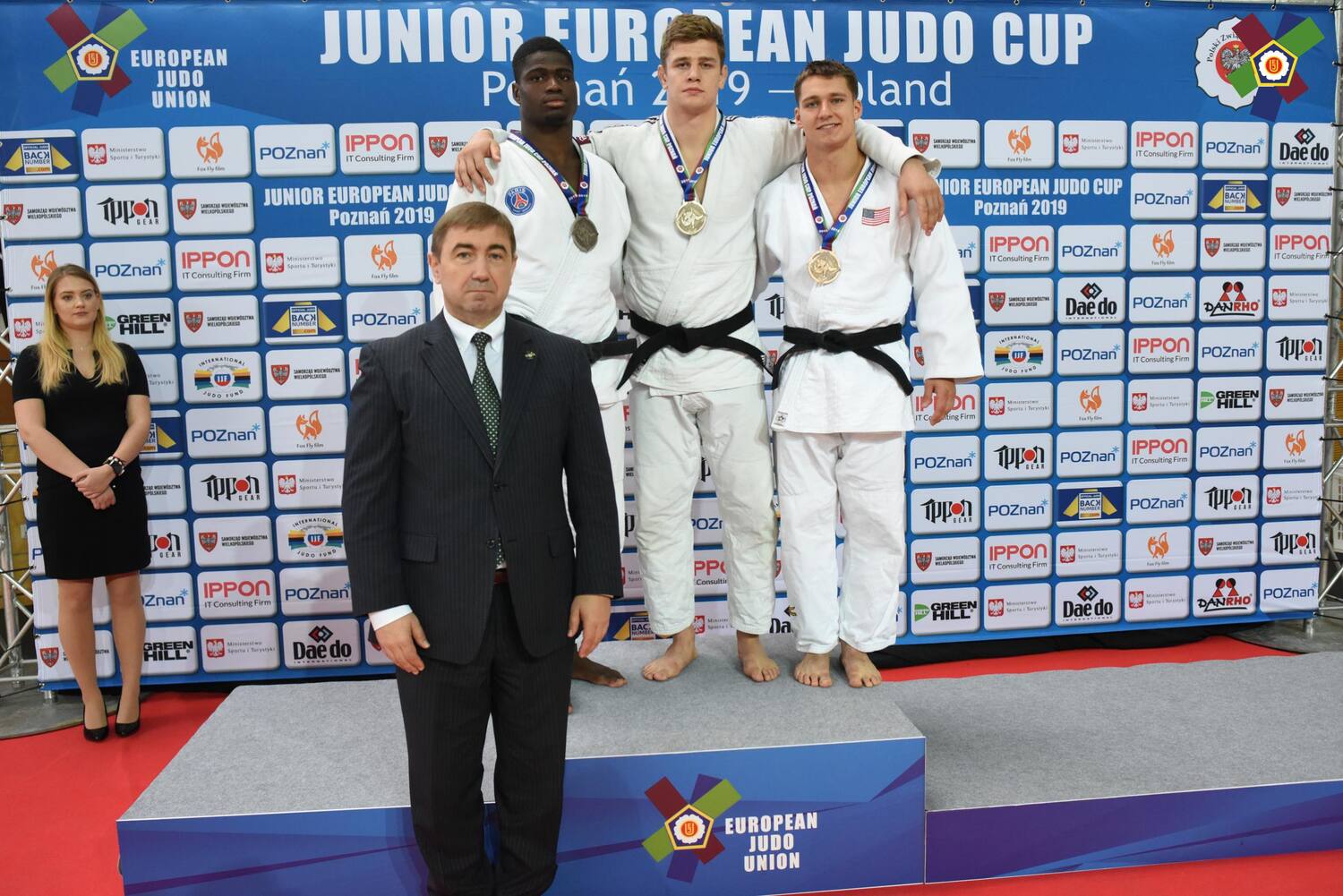 Since competing, the athletes have been training at the Junior European Training Camp in Poznan, Poland.
The final stop on the Junior European Tour is the Junior European Cup in Cluj-Napoca, Romania.
Competition will be August 10-11, 2019. Live results will be posted on ippon.org and a live stream of the event may be shown on www.eju.net.