New York Open Team Judo Tournament 2019
Apr 6, 2019 - Apr 6, 2019 |
Team USA's Women Capture Gold, while Team Poland's Men Stun the Field at the 2019 New York Open Team Judo Tournament
When the ninth edition of the New York Open Team Judo Tournament concluded on Saturday, April 6th, 2019 at the prestigious New York Athletic Club (NYAC), it was impossible to define the biggest headline. The American women defeated Team Israel in a thrilling final that broke a tie for the most team wins in tournament history. On the men's side, Team Poland entered as young underdogs but left as champions after overwhelming an Israeli team that was undoubtedly one of the strongest to ever compete in the United States. In between the action, there were several special moments in NYAC history when judo pioneer Rena "Rusty" Kanokogi, Brazilian jiu-jitsu legend Renzo Gracie, and eight American Olympic medalists were all honored. The tournament, which was sanctioned by USA Judo, was spectacular.
In her first year as a coach, Olympic medalist and NYAC athlete, Marti Malloy was able to inspire Team USA's women to perform at an extremely high level. After impressive performances in victories over Great Britain and Israel, Katelyn Jarrell earned the Kayla Harrison Outstanding Player Award. This year's win was special for the women because it broke a tie with Israel for the most wins in tournament history and because it came on a day when Rusty Kanokogi was being posthumously honored. Kanokogi's incredible life achievements included acting as the driving force behind the inclusion of women's judo in the Olympics.
Team Poland was able to follow up on their 2018 silver medal finish with a gold at this year's event despite an even more talented field of men's teams. Rallying around an impressive victory from Mateusz Garbacz at 73kg, Poland was able to best the heavily favored Team Israel in the final. Garbacz's determined performance earned him the Travis Stevens Outstanding Player Award.
Though Rio 2016 Olympic silver medalist and NYAC athlete Travis Stevens' first year coaching Team USA did not result in a podium finish, there were plenty of promising outcomes. Olympian and NYAC athlete Colton Brown won all his matches, and after a first-round win, Tokyo Olympic hopeful Jack Hatton went the distance in a tough loss against Sagi Muki, who entered the tournament ranked #3 in the world.
In attendance to support Team USA and the tournament was MMA legend, Brazilian Jiu-Jitsu champion, and world-renowned coach Renzo Gracie. NYAC Hall of Fame member and Olympic medalist Jimmy Pedro presented Gracie with an award in recognition of his incredible life accomplishments and the impact he has had on martial arts in New York and around the world. Sensei Gracie's continuous support of the New York Open Championship demonstrates the growing bond between the MMA, Jiu-Jitsu, and Judo communities.
Israel may have come into the tournament with aspirations of repeating their 2017 double-gold performance, but they fell just short, taking silver in both the men's and women's divisions. Despite the second-place finish, their passion was remarkable, and their presence elevated the level of competition. The men's team had to overcome injuries in two weight classes, and they were almost able to dominate despite the setbacks. The women's team may have lost in the final, but their admirable effort in front of Olympic medalist Yarden Gerbi surely made the Israeli judo legend proud.
Women's Results:

1st - USA

2nd - Israel

3rd - Great Britain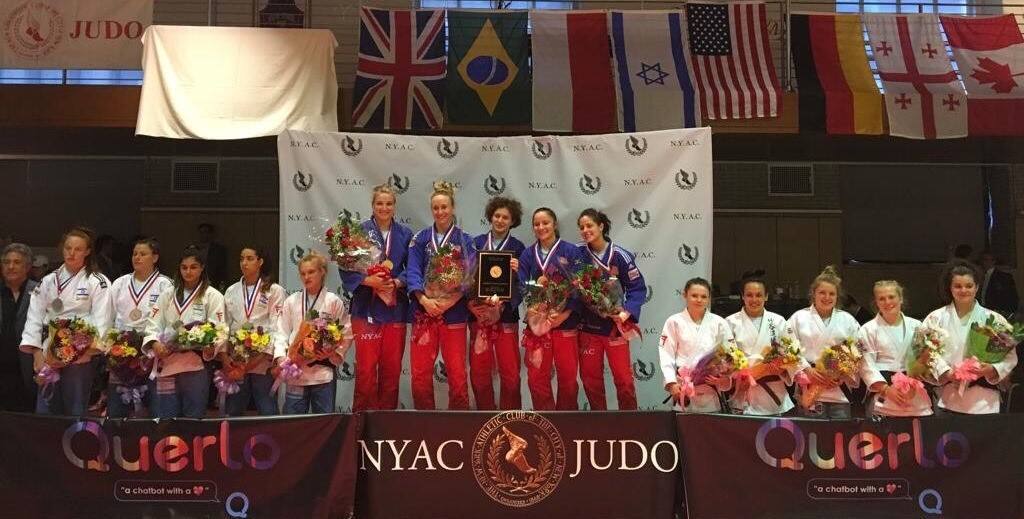 Men's Results:

1st - Poland

2nd - Israel

3rd - Georgia

4th - Canada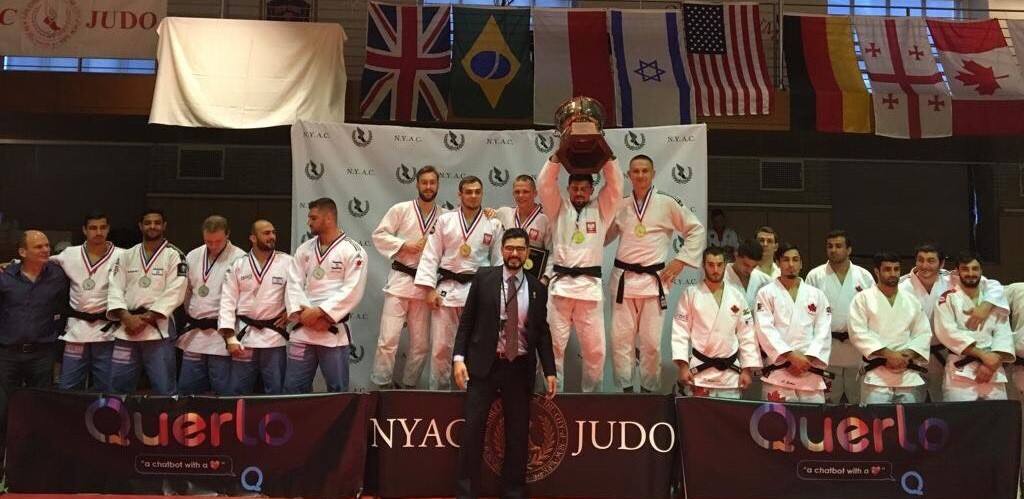 Kayla Harrison Women's Outstanding Player Award: Katelyn Jarrell (48 kg), Team USA

Travis Stevens Men's Outstanding Player Award: Mateusz Garbacz (73 kg), Team Poland