May 5, 2018 Pan American Open Santo Domingo
May 5, 2018 - May 6, 2018 |
Team USA Proves Success at Pan American
Cup
Cadet and Junior Athletes take home medals in Santo Domingo, Dominican
Republic
It was another successful showing for the Cadet and Junior Team USA athletes at the Pan American Cup in Santo Domingo, Dominican Republic.
On Day one, the Cadets took to the mat to some intense competition and came out victorious. Jacob More (-55Kg) from Kit-itsu-sai Judo fought against Jose Quinta from Mexico and won by ippon in golden score. In the second round, he lost to Bryan Garboa of Ecuador, but ended up winning a bronze medal by shidos against Santiago Cardoso of Mexico.
Noran Elmahroukey (-48kg) from Skelley Judo won her first round against Rose-Nada Almonord of Haiti by ippon. In the second round she won by wazari against Noemi Huahyuameza of Peru. In the finals, Noran won by wazari in golden score versus the #1 seed Nemesis Candelo of Panama.
Sara Golden (-63kg) of Cohen Brothers Judo, won her first fight by ippon against Wendy Ramirez Pena of the Dominican Republic. She won her second fight to Yaritsa Cabrera Martinez of the Dominican Republic by ippon and then won against Itzel Pecha of Mexico in the semifinal. She took gold by ippon against Roxelis Velazco of Venezuela in just 41 seconds!
On Day two in the Junior Division we once again saw some intense competition leading to more podium moments for USA athletes. Noran Elmahroukey (-48kg) fought three rounds all against Dominican Republic athletes (Angela Aguasanta, Erdalina Cabrera and Coral Vasquez) defeating all three by ippon to win a gold medal.
Sara Golden (-63kg) lost her first fight to Celinda Corozo of Ecuador, but then came out victorious in Repechage against Leonela Montero of the Dominican Republic by ippon. She ultimately won her third match against Skie Andjecie Jean of Haiti to take home the bronze medal.
Congratulations to all our Team USA athletes, the future of United States Judo looks bright!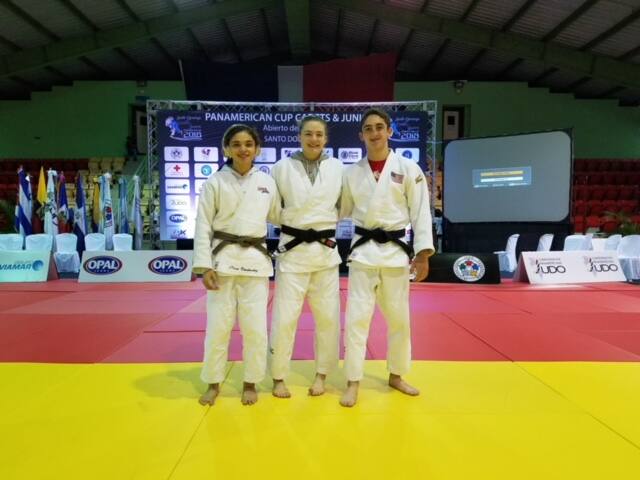 L to R: Noran Elmahroukey (-48kg), Sara Golden (-63kg), Jacob More (-55kg)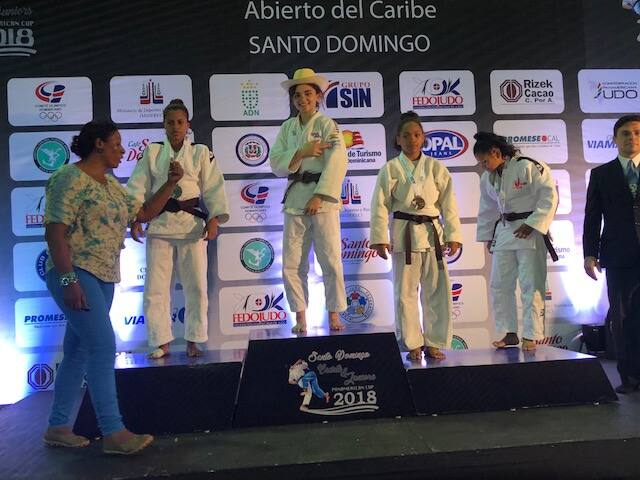 Noran Elmahroukey (-48kg), Gold Medalist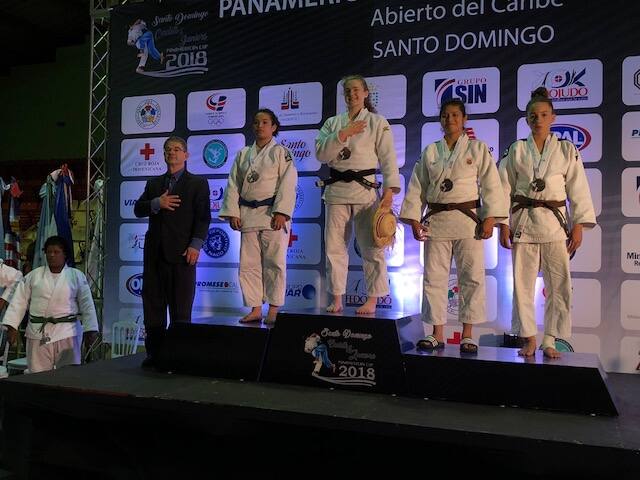 Sara Golden (-63kg), Gold Medalist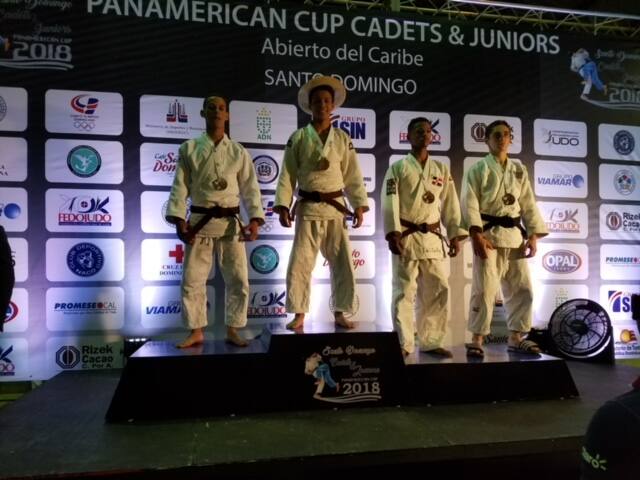 Jacob More (-55kg), Bronze Medalist