Junior European Tour Cup
Jul 14, 2018 - Jul 15, 2018 |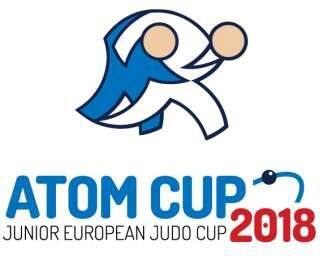 Males
David Agoglia (-60kg) lost his first matchup in the preliminary round to David Naji or Hungary, but won his second fight in Repechage to Carlo Edoardo Fraticello of Italy in Golden Score. In his final fight he lost to Kyryl Samotug of Ukraine to end in 9th place.
Joshua Paltielov (+100kg) won his first fight by ippon over Ivan Hlobej of Slovakia. He lost his second fight in the preliminary round to Wesley Greenidge of Great Britain. In Repechage, he won over Luka Lomidze of France by ippon in just over 1 minute. He would lose his final fight of the day to Vladyslav Berezka of Ukraine to earn a 5th place finish.
Liam Wright (-73kg) lost his first match by ippon to Bendeguz Hegedus of Hungary.
Females
Lauren De Smidt (-63kg) lost her first fight to Anastasiya Antipina of Ukraine. In Repechage she would lose a 4 minute fight to Mariasole Momente of Italy by ippon.
Katherinne Lieby (-57kg) won her first fight by ippon over Elma Licina of Montenegro, but would fall in her second fight in the preliminary round to Federica Luciano of Italy. In Repechage, she would fall to Brigitta Varga of Hungary to secure her 9th place finish.