Grand Slam Abu Dhabi
Oct 28, 2016 - Oct 30, 2016 |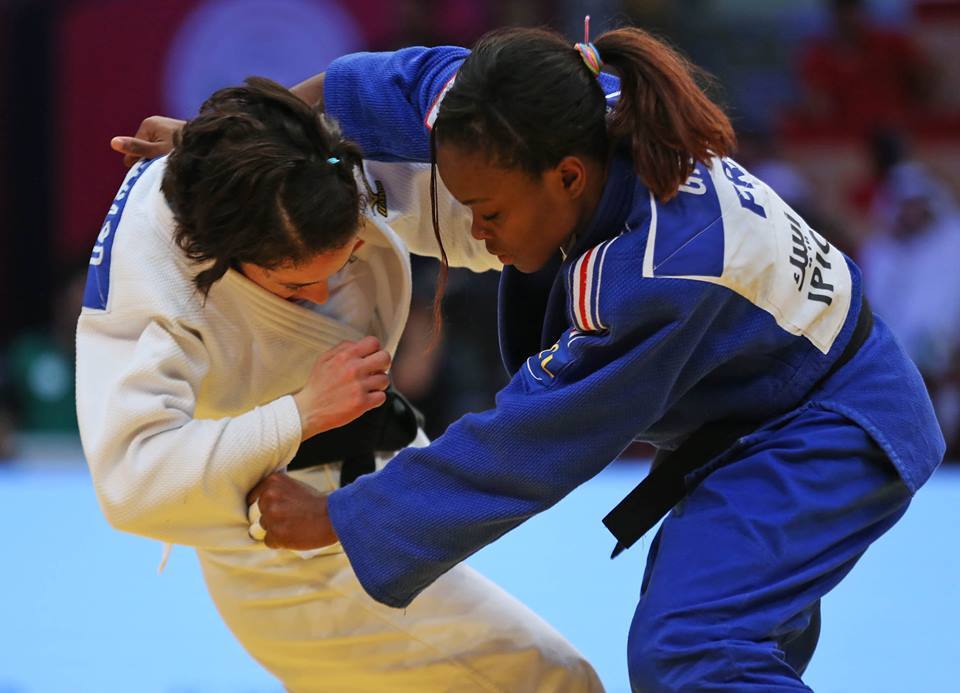 Angelica Delgado Wins Silver in Abu Dhabi
The competition recap: by Angelica Delgado
I was seeded number one coming into the tournament. In the draws, I drew Chelsie Giles from Great Britain as my first match. I came out strong, throwing her a minute into the match with a right ouchi-gari off the grip for a wazari. I finished the match by throwing her again with a right kouchi-gari for another wazari.
My next fight was in the semi-finals against Kelly Edwards of Great Britain. I played a very technical match, as I knew she was a righty and liked to do a lot of drop techniques frequently. I maintained the dominant grips and ended up beating her by a shido to advance into the finals.
In the final match, I fought against Astride Gnero from France. I knew she was also a righty with strong grips, so I was a little hesitant, earning me a shido with a minute left in the match. I started to become desperate with my grips and she ended up throwing me with an osoto-makikomi. All of this experience is accumulating and I know I won't make that mistake again.
Goodnight from Abu Dhabi,
Angelica Delgado