How does the National PAL-USA Judo P3 Partnership
Work?
In early 2021, National PAL and USA Judo announced that PAL is the "Official Youth Development Organization of USA Judo".
The primary activation of the partnership is through USA Judo's Police Professional & PAL, or "P3" Program.

When USA Judo works with Law Enforcement Agencies (LEA), it will present it comprehensive P3 Program to include the launch of a Judo PAL Program (with additional sports to follow) and/or the addition of a Judo program to an existing PAL Program.
National PAL will connect USA Judo with its existing programs across the country to introduce the P3 Program and create Judo PAL and collegiate programs where possible.

Even if an LEA does not fully engage in the P3 Program, USA Judo & National PAL could still create a community youth program with the LEA.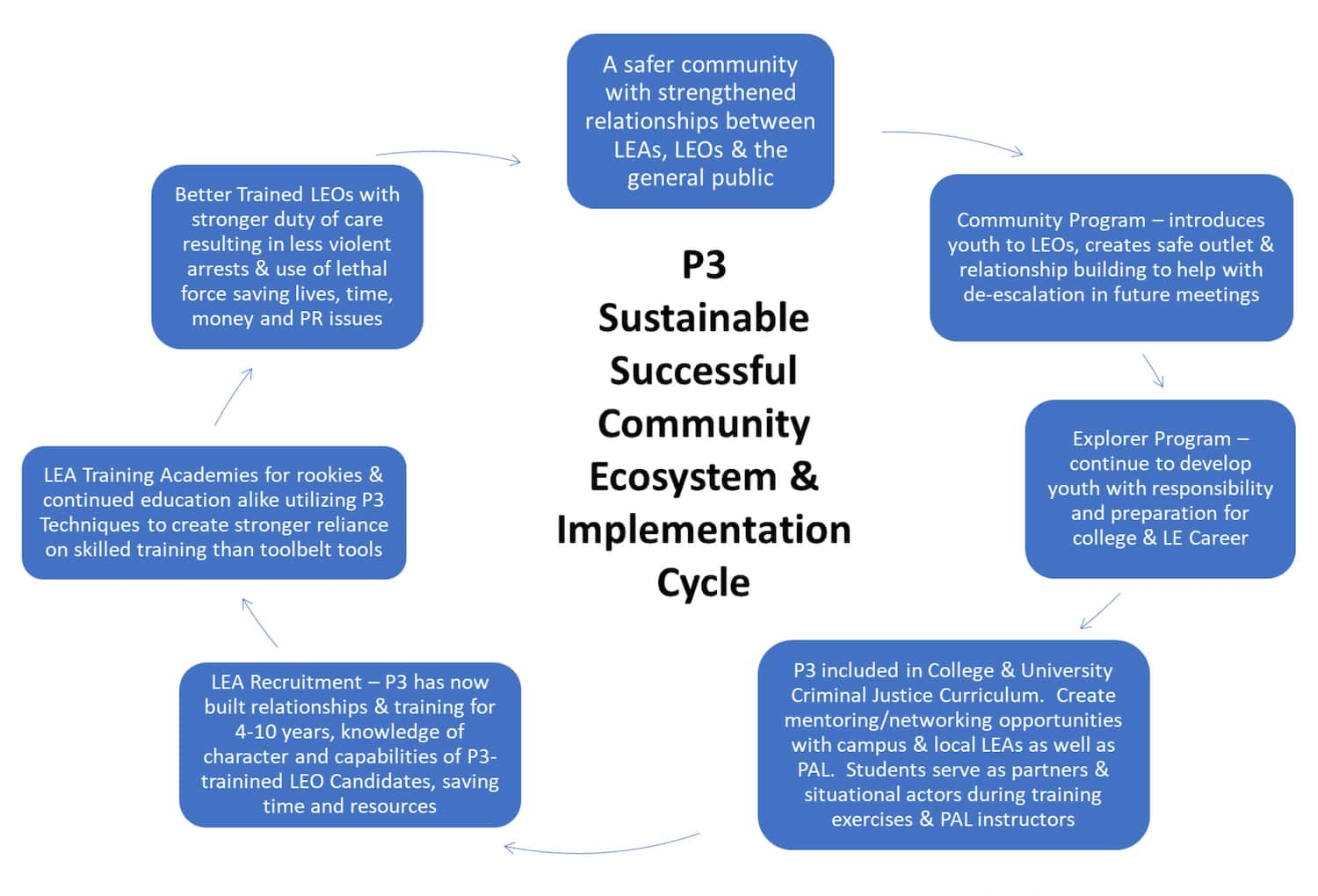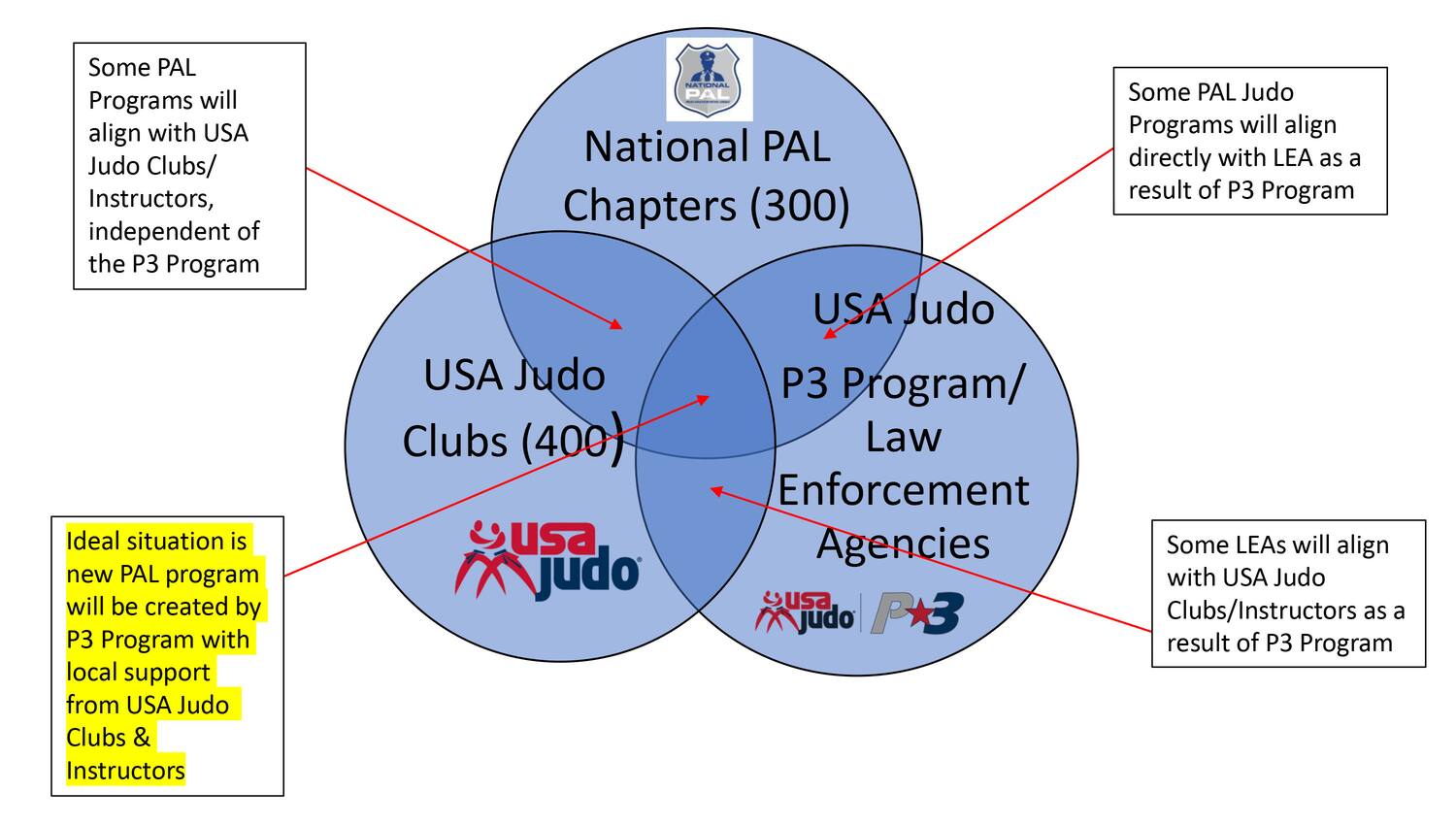 WHAT IS JUDO?