Junior and Cadet World Teams to be Named at Junior Olympics in Shreveport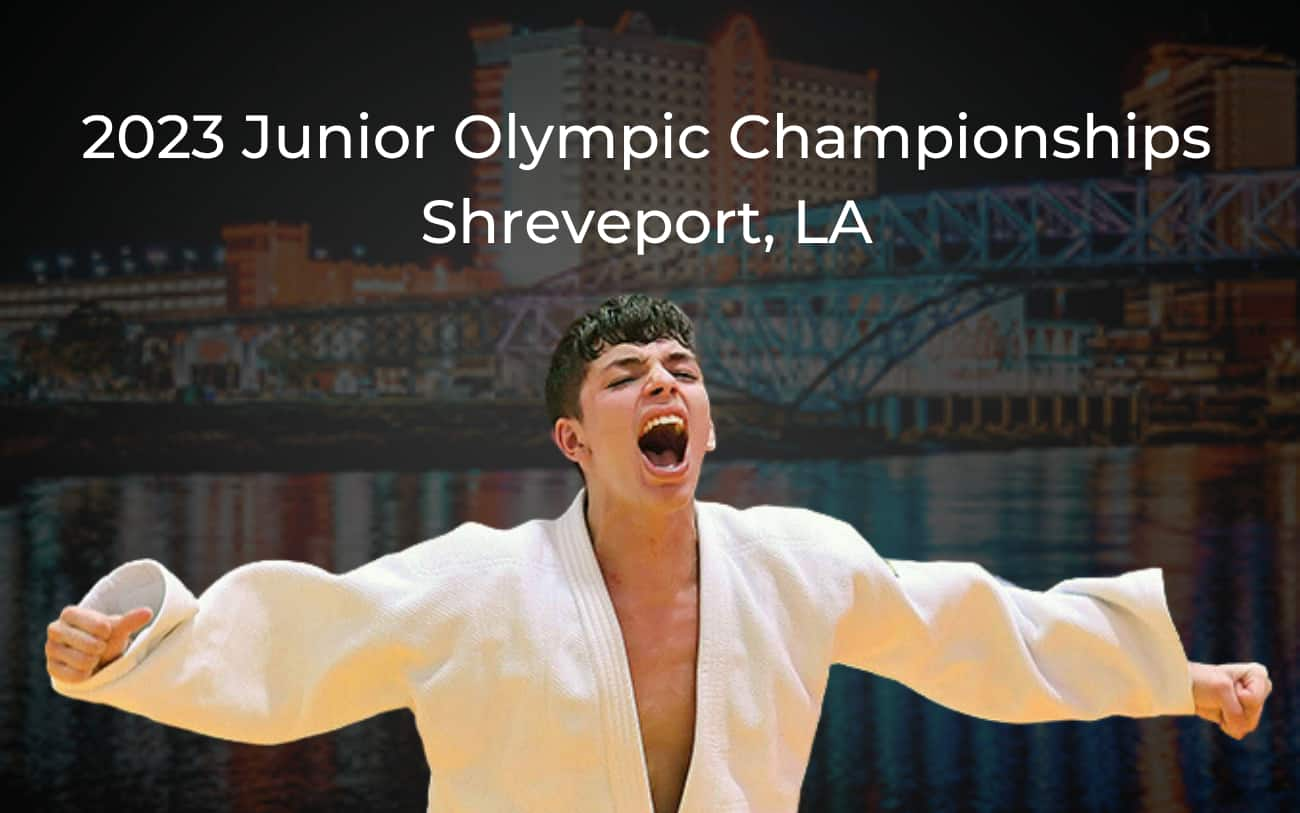 David Leiva will compete at his first U.S. tournament since winning bronze at the 2022 Cadet World Championships.
(Colorado Springs, CO) – Future Olympic hopefuls will be in action this weekend at the Junior Olympic Championships in Shreveport, LA.
2023 Junior Olympic National Championships Live Results
2023 Junior Olympic International Championships Live Results
More than 500 athletes are expected to compete in the three-day tournament which will begin on Friday and conclude on Sunday at the Shreveport Convention Center.
Tickets are available on-site at a cost of $20 per for a one-day pass or $25 for an all-event pass for individuals 13 and older. Discounted passes are available for $10 for a one-day pass for children ages 9-12 or $15 for an all-event pass. Children ages 8 and under are admitted for free.
Competition begins at 8:15 a.m. daily with events scheduled as follows:
Friday, June 16 (National Championships)
Regular Bantam, Intermediate & Cadet Categories
Saturday, June 17 (National Championships)
Regular IJF-Junior, Juvenile & All Novice Categories
Sunday, June 18 (International Championships)
All Categories
The tournament also will serve as the trials for the 2023 Junior World Championships (Oct. 4-7 in Coimbra, Portugal) and the 2023 Cadet World Championships (Aug. 23-27 in Zagreb, Croatia).
The winner of each of the weight divisions (non-open weights only) in the regular IJF-Junior and cadet categories will earn automatic berths to the Junior and Cadet World Teams, respectively.
Among the athletes to watch in Shreveport are the following athletes who competed at the 2022 Junior and Cadet World Championships:
David Leiva (Miami, FL / Ki-Itsu-Sai National Training Center / 55 kg)

, 2022 Cadet World bronze medalist at 50 kg




Christian Konoval (Richardson, TX / NYAC / Colton Brown Training Center / +100 kg), two-time Senior World Team member and 2022 Junior Worlds fifth-place finisher


Dominic Rodriguez (Lehigh Acres, FL / NYAC / Ki-Itsu-Sai National Training Center / 73 kg), two-time Senior and two-time Junior World Team member


Emily Jaspe (Hialeah, FL / Ki-Itsu-Sai National Training Center / 63 kg), 2022 Junior World Team member and 2022 Cadet Worlds seventh-place finisher


Shavon Gonzalez (West Palm Beach, FL / Ki-Itsu-Sai National Training Center / 70 kg), 2022 Junior World Team member and 2022 Cadet Worlds seventh-place finisher


Christopher Velazco (Coral Springs, FL / NYAC / Ki-Itsu-Sai National Training Center / 60 kg), 2022 Junior and Cadet World Team member


Karlee Carrouth (Oklahoma City, OK / NYAC / USA Stars / 63 kg), 2022 Junior World Team member and 2019 Cadet World Team member


Jayne Loo (Mercer Island, WA / Budokan Judo Dojo-Japanese Cultural & Community Center of Washington / 48 kg), 2022 Junior World Team member


Amin Bakhtiyor (Fairfax, VA / Pedro's Judo Center / 66 kg), 2022 Junior World Team member


Elias Sabin (Elk Grove, CA / Rocklin Judo / 100 kg), 2022 Junior World Team member


Harlee Hiller (Evanston, IL / Cohen Brothers Judo / 48 kg), 2022 Cadet World Team member


Nicole Cancela (Coral Springs, FL / Ki-Itsu-Sai National Training Center / 57 kg), 2022 Cadet World Team member at 52 kg


Jayda Fulp (Fort Worth, TX / Chandler Judo Academy / 63 kg), 2022 Cadet World Team member


Javier Delgado (Miami, FL / Ki-Itsu-Sai National Training Center / 60 kg), 2022 Cadet World Team member at 55 kg


Anthony Farnot (Lehigh Acres, FL / Ki-Itsu-Sai National Training Center / 73 kg), 2022 Cadet World Team member


Kai Wallace (Murrieta, CA / Los Angeles Tenri Judo / 73 kg), 2022 Cadet World Team member


Isaac Zucker (Palo Alto, CA / Tamayo's Judo / +90 kg)

, 2022 Cadet World Team member