USA Judo Partners with Children's Hospital Los Angeles to Launch Healthy Judo – LA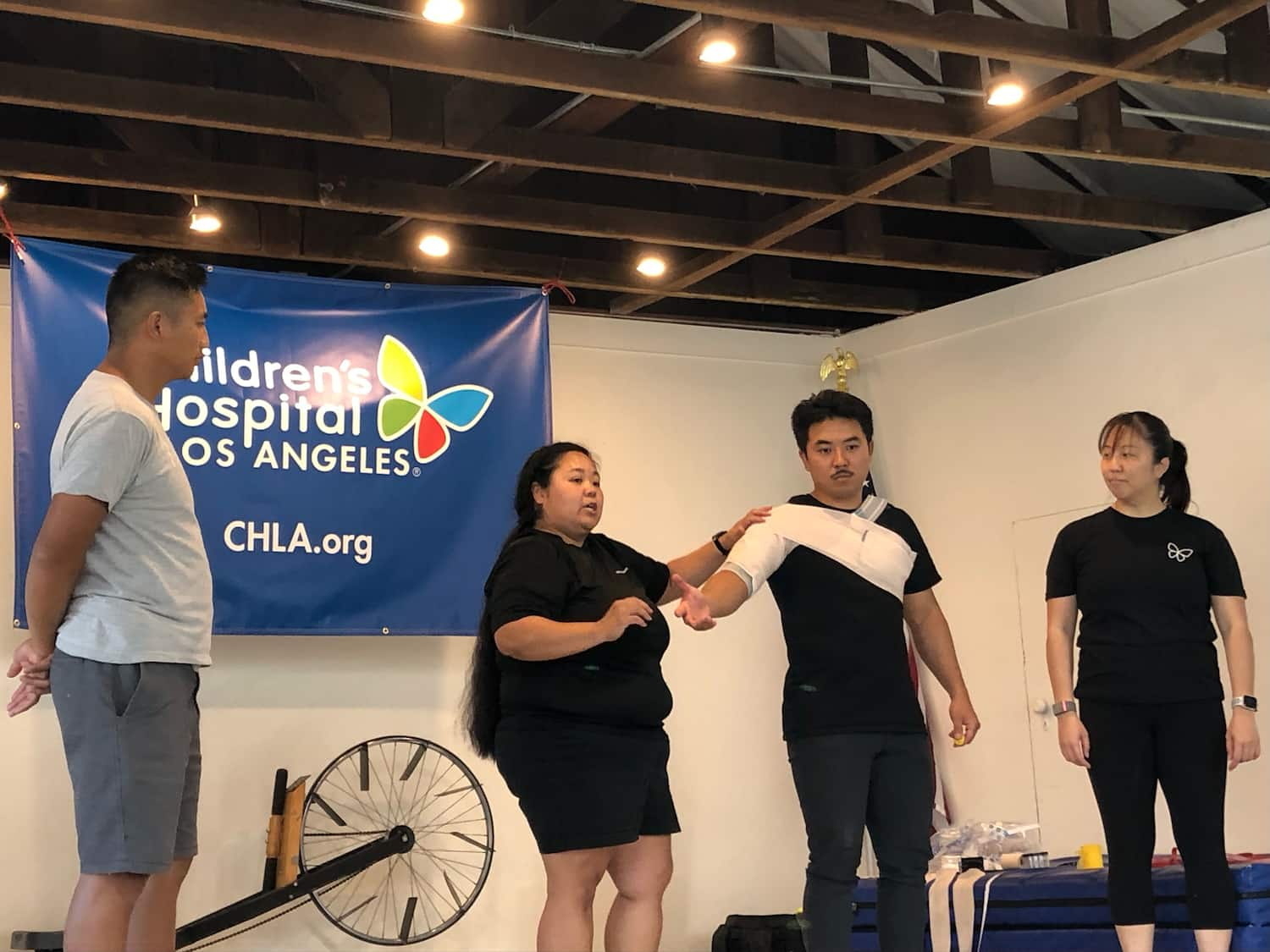 (Colorado Springs, CO) – USA Judo is pleased to announce a partnership with Children's Hospital Los Angeles to provide health and wellness resources to USA Judo members and clubs throughout the Los Angeles metropolitan area. The cornerstone of the partnership features a series of Healthy Judo – LA day-long events that will be held throughout the year at USA Judo clubs and tournaments featuring sports medicine, injury prevention, nutrition, behavioral health and strength and rehabilitation information from CHLA experts for kids, parents and coaches.
"USA Judo is thrilled to partner with Children's Hospital Los Angeles in implementing Healthy Judo – LA events at USA Judo clubs throughout the Los Angeles region," said USA Judo CEO Keith Bryant. "Sharing resources from the CHLA experts regarding topics like nutrition, injury prevention, mental health and motion analysis provides athletes, coaches and parents with important information to apply toward the holistic development of young LA athletes, both on and off the mat."
CHLA is one of the nation's leading academic medical centers devoted to children with specialists who deliver a level of care that is consistently recognized among the best in the world. Broken bones, concussions, ligament tears, dislocations, stress fractures and sprains are just a few of the injuries CHLA's Sports Medicine team treats to help young athletes get back in the game quickly and safely. CHLA is home to the John C. Wilson Jr. Motion & Sports Analysis Laboratory, equipped with state-of-the-art technology designed to analyze children and athletes in action so that experts can customize a treatment plan specific to their unique movement and orthopedic issues. CHLA's mobile Motion and Sports Analysis Lab, the first of its kind on the West Coast, will be on-site at the Healthy Judo – LA events to provide 3D sports motion analysis screenings.
"This partnership between Children's Hospital Los Angeles and USA Judo came to be because of a shared vision for a multidisciplinary collaboration to teach young athletes how to be healthy from both a physical and mental perspective," said Mia Katzel, PT, DPT, OCS, CSCS, physical therapist with the Jackie and Gene Autry Orthopedic Center at Children's Hospital Los Angeles. "CHLA's Sports Medicine Program is the only one of its kind in the Greater Los Angeles area, and our Motion and Sports Analysis Lab provides crucial information that identifies motions that increase injury risk, ensures the most effective sports injury treatments, gauges treatment progress and success, and allows injured athletes to safely return to sports."
In October of 2022, USA Judo and CHLA launched the program's pilot event at San Gabriel Judo Club in Temple City with more than 100 young athletes, parents and coaches participating. Athletes also had the opportunity to participate in a clinic with 2012 Olympic bronze medalist Marti Malloy in a day of activities that focused on physical and mental wellness.
The next Healthy Judo – LA event will take place on Saturday, May 6 at Valley Judo Institute in Sun Valley. The program will include presentations led by CHLA's sports medicine, nutrition and behavioral health experts on topics including:
Weight management

Best activities for strengthening and rehabilitating injured joints

Shopping for healthy foods on a limited budget

Healthy eating for judo and life – diet/nutrition

Identifying depression and anxiety in children and how to manage it

Handling depression and anxiety in sports and life
About Children's Hospital Los Angeles
Children's Hospital Los Angeles is at the forefront of pediatric medicine, offering acclaimed care to children from across the world, the country and the greater Southern California region. Founded in 1901, Children's Hospital Los Angeles is the largest provider of care for children in Los Angeles County, the No. 1 pediatric hospital in California and the Pacific region, and is consistently ranked in the top 10 in the nation on U.S. News & World Report's Honor Roll of Best Children's Hospitals. Clinical expertise spans the pediatric care continuum for newborns to young adults, from everyday preventive medicine to the most medically complex cases. Inclusive, compassionate, child- and family-friendly clinical care is led by physicians who are faculty members of the Keck School of Medicine of USC. Physicians translate the new discoveries, treatments and cures proven through the work of scientists in The Saban Research Institute of Children's Hospital Los Angeles—among the top 10 children's hospitals for National Institutes of Health funding—to bring answers to families faster. The hospital also is home to one of the largest training programs for pediatricians in the United States. To learn more, follow us on Facebook, Instagram, LinkedIn, YouTube and Twitter, and visit our blog at CHLA.org/blog.
About USA Judo
A 501-c-3 non-profit organization based in Colorado Springs, USA Judo is the National Governing Body for the sport of judo in the United States. USA Judo serves more than 10,000 members annually, including athletes, coaches, referees, volunteers and supporters. A proud member organization of the International Judo Federation, the U.S. Olympic & Paralympic Committee and the International Blind Sports Association, USA Judo's mission is to enable all U.S. athletes to achieve sustained competitive excellence in domestic and international judo competition, and the promotion and growth of the sport of judo in the United States.