Katie Davis Places Fifth, Andre Watson Finishes Ninth at IBSA Worlds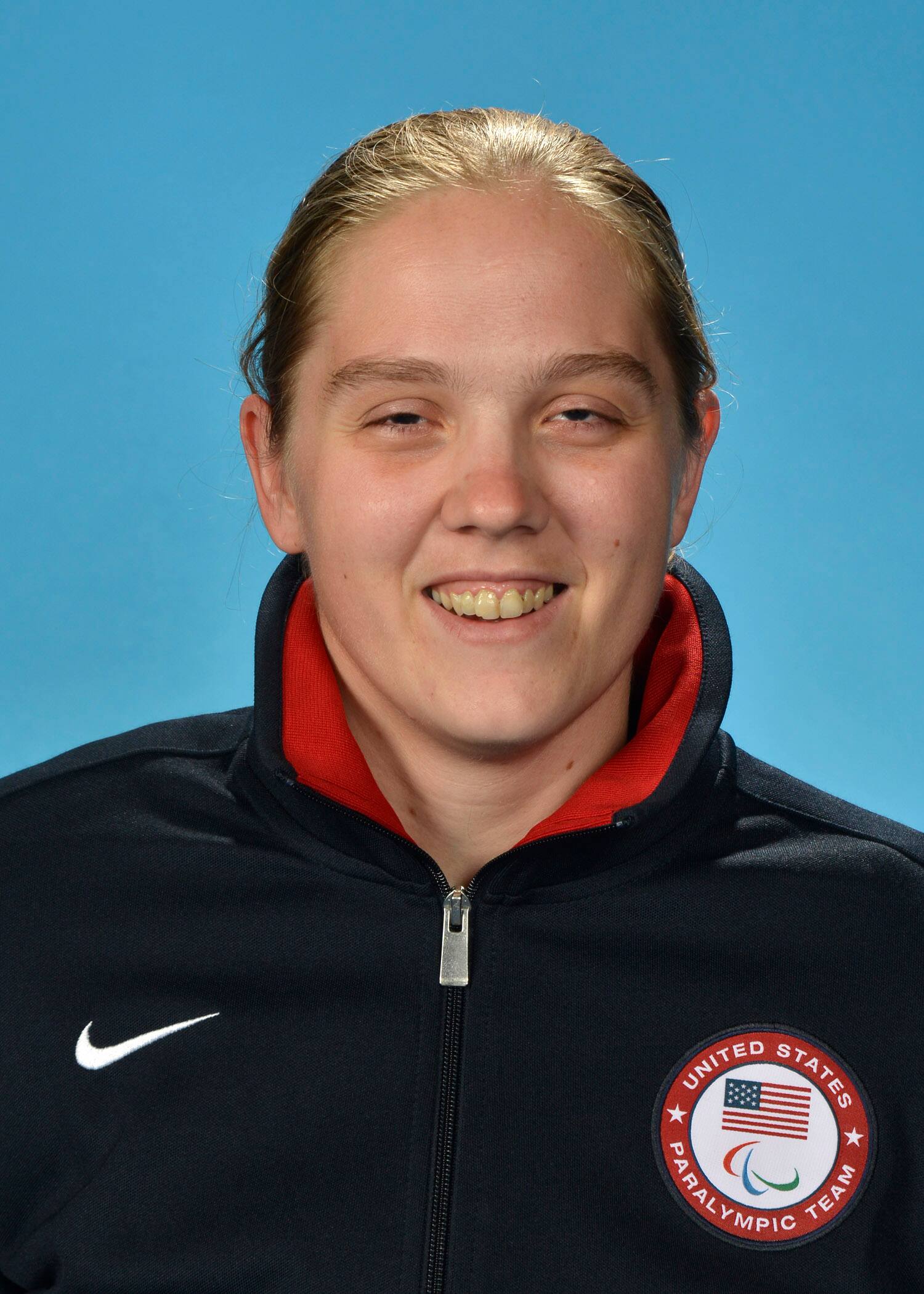 (Colorado Springs, Colo.) – Two-time Paralympian Katie Davis (Sacramento, Calif.) began her bid to compete at the Games for a third time on Wednesday when she placed fifth at the International Blind Sports Association World Championships in Baku, Azerbaijan.
Davis, a bronze medalist at the 2011 World Championships, would fight for a medal again, but first would need to come back from a loss in the opening round to 2022 IBSA European Championships silver medalist Prescillia Leze (FRA) who threw Davis for a waza-ari (half-point) and pinned her for ippon (instant win) in the quarter-finals.
In the repechage, Davis controlled her match against Kirsten Taylor (GBR), throwing her opponent for a waza-ari and holding onto a pin to win the match and advance to the bronze medal final.
Davis fell short of the podium, however, when she was thrown for ippon by 2020 Paralympic bronze medalist Meg Emmerich (BRA).
Returning to the international stage, Beijing Paralympian Andre Watson (Alda, Pa. / El Idrissi Judo Academy) finished 2-2 in the J1 90kg event, placing ninth.
Watson threw Yoshikazu Matsumoto (JPN) for a waza-ari score in the first minute of his opening round and threw 2022 IBSA Antalya Grand Prix silver medalist Gokhan Bicer (TUR) for a waza-ari late in the second round.
In the quarters, however, Watson was taken to the ground and choked by 2012 Paralympian Daniel Powell (GBR) who went on to win silver in Baku.
With three wins needed for bronze, Watson took on Arthur Cavalcante Da Silva (BRA) in the repechage, but was thrown for ippon during the opening exchange by the Brazilian who placed fifth at the Tokyo Paralympic Games and would finish the day with World Championship bronze.
In the +90kg J1 competition, Howard Wilson (Chicago, Ill.) was thrown by two-time Paralympian Yurii Marchenko (UKR) for a waza-ari just over a minute into the opening round. In the final 20 seconds, Marchenko threw Wilson for ippon.
Wilson dropped down to the repechage where he was thrown for ippon in the second minute by Ion Basoc (MDA).
Tokyo Paralympic silver medalist Ben Goodrich (St. Paul, Minn.) came into the tournament looking for his first IBSA World Championship medal, but fell short when he was thrown for ippon in the J2 90kg event by 2020 Paralympic bronze medalist Sharif Khalilov (UZB).
Ricky Ties (Rochester, Minn.), a 2018 World Team member, also was eliminated in the first round of the J2 90kg event where he was thrown for ippon by Lasha Kizilashvili (GEO).
Top eight and U.S. results are as follows:
Men's J1 90kg
1. Cyril Jonard (FRA)
2. Daniel Powell (GBR)
3. Arthur Cavalcante Da Silva (BRA)
3. Antonio Tenorio Da Silva (BRA)
5. Valerio Romano Teodori (ITA)
5. Bauyrzhan Arstanbekov (KAZ)
7. Abderrahmane Chetouane (ALG)
7. Zakir Mislimov (AZE)
Also Competed: Andre Watson (Alda, Pa. / El Idrissi Judo Academy), 2-2
Men's J1 +90kg
1. Willans Araujo (BRA)
2. Ilham Zakiyev (AZE)
3. Jason Grandry (FRA)
3. Onur Tastan (TUR)
5. Ion Basoc (MDA)
5. Yurii Marchenko (UKR)
7. Theoklitos Papachristos (GRE)
7. Daniel Knegt (NED)
Also Competed: Howard Wilson (Chicago, Ill.), 0-2
Men's J2 90kg
1. Helios Latchoumanaya (FRA)
2. Zviad Gogotchuri (GEO)
3. Oleksandr Nazarenko (UKR)
3. Zhanbota Amanzhol (KAZ)
5. Marcelo Gasonova (BRA)
5. Daniel Rafael Goral (GER)
7. Simone Cannizzaro (ITA)
7. Salah Hussein (EGY)
Also Competed: Ben Goodrich (St. Paul, Minn.), 0-1

Ricky Ties (Rochester, Minn.), 0-1
Men's J2 +90kg
1. Vahid Nouri (IRI)
2. Mohammadreza Kheirollahzadeh (IRI)
3. Aloviddin Jurakulov (UZB)
3. Ibrahim Bolukbasi (TUR)
5. Christopher Skelley (GBR)
5. Yordani Fernandez Sastre (CUB)
7. Monu (IND)
7. Sergio Fernandes (BRA)
J1 Women's 70kg
1. Esmer Taskin (TUR)
2. Turuunaa Lkhaijav (MGL)
3. Brenda Souza De Freitas (BRA)
3. Matilde Lauria (ITA)
5. Theodora Paschalidou (GRE)
5. Renuka Narayan Salave (IND)
7. Mukharramkhon (UZB)
7. Nicolina Pernheim (SWE)
J1 Women's +70kg
1. Anastasiia Harnyk (UKR)
2. Erika Zoaga (BRA)
3. Danitza Yoccelin Sanabria Alcala (VEN)
3. Nazan Akin Gunes (TUR)
5. Khatira Ismiyeva (AZE)
5. Feruza Ergasheva (UZB)
7. Mukesh Rani (IND)
J2 Women's 70kg
1. Alana Maldonado (BRA)
2. Raziye Ulucam (TUR)
3. Khanim Huseynova (AZE)
3. Ina Kaldani (GEO)
5. Kazusa Ogawa (JPN)
5. Michelle Jorgensen (CAN)
7. Vrushali Ashok (IND)
7. Altantsetseg Nyamaa (MGL)
J2 Women's +70kg
1. Carolina Costa (ITA)
2. Sheyla Samarian Hernandez Estupinan (CUB)
3. Rebeca Silva (BRA)
3. Meg Emmerich (BRA)
5. Prescillia Leze (FRA)
5. Katie Davis (Sacramento, Calif.)
7. Mariana Mederos (URU)
7. Kirsten Taylor (GBR)