2022 Youth Nationals Preview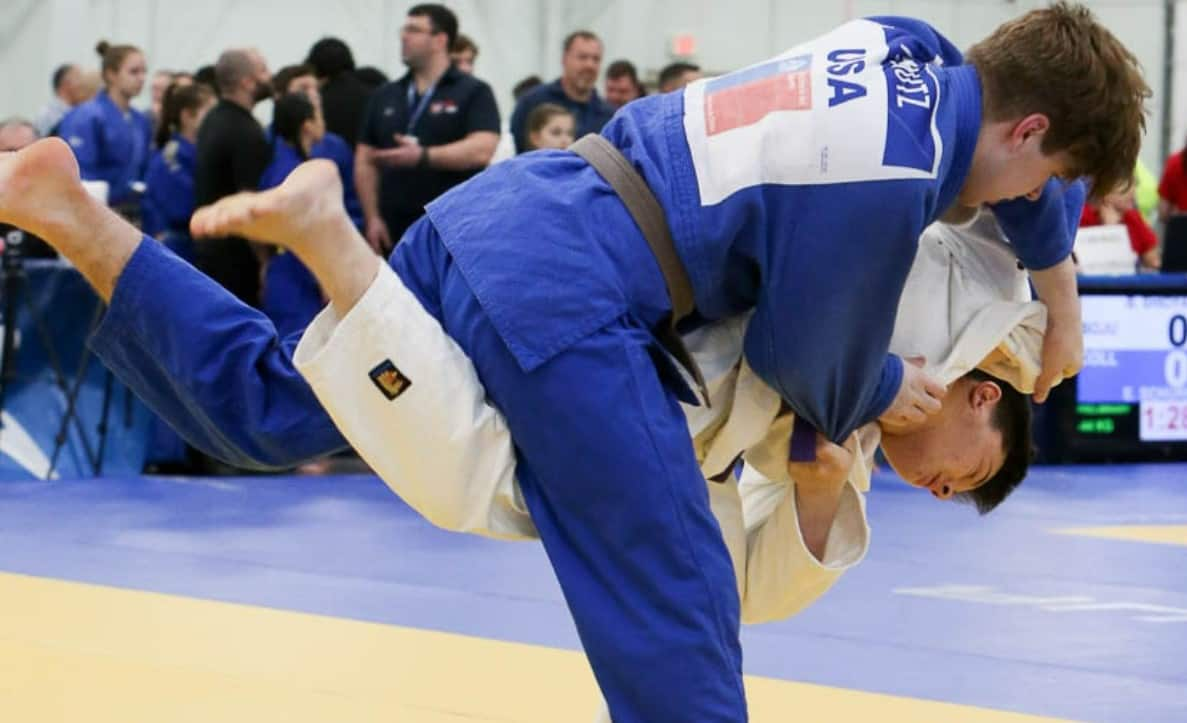 (Colorado Springs, Colo.) – Nearly 600 of the top young judo athletes in the world are expected to compete at the USA Judo Youth National Championships from March 19-20 in Lansing, Mich.
The two-day competition will see athletes vie for gold in 17 men's and women's categories at the Lansing Center, 333 E. Michigan Ave.
2022 USA Judo Youth National Championships Event Information and Results
2022 USA Judo Youth National Championships Live Stream
Competition begins at 8:30 a.m. day with each event running through completion. (Note: Age categories below listed with birth years).
Saturday, March 19
Bantam 1 (2017), Bantam 2 (2016), Bantam 3 (2015), Bantam 4 (2014), Bantam 5 (2013), Bantam 6 (2012)
Intermediate (2010-2011)
Cadet (2005-2007)
Sunday, March 20
Juvenile (2008-2009)
IJF-Junior (2002-2007)
All novice events
Tickets are available for purchase online here.
Athletes from at least 32 states and 85 clubs are scheduled to compete in Lansing. Three clubs have 25 athletes or more scheduled to compete, including: Cohen Brothers Judo Club in Vernon Hills, Ill. (44), Ki-Itsu-Sai National Training Center in Coconut Creek, Fla. (33) and LA Judo Club in Los Angeles, Calif. (25).
The USA Judo Youth National Championships also will serve as the 2022 Junior and Cadet Pan American Team Trials with the winner of each eligible IJF-Junior and Cadet category qualifying to represent Team USA in Lima, Peru from April 9-10.
Athletes to watch this weekend include nine athletes who medaled at the 2021 Junior and Cadet Pan Ams:
Alexander Knauf (Yorkville, Ill. / Cohen Brothers Judo Club / 90kg), 2021 Junior Pan Am Champion and Junior World No. 4


Nicole Cancela (Coral Springs, Fla. / Ki-Itsu-Sai National Training Center / 52kg), 2021 Junior Pan Am Champion and Junior World No. 6


Dominic Rodriguez (Lehigh Acres, Fla. / Ki-Itsu-Sai National Training Center / 73kg), 2021 Junior Pan Am bronze medalist and Junior World No. 12


Shavon Gonzalez (West Palm Beach, Fla. / Ki-Itsu-Sai National Training Center / 70kg), 2021 Cadet Pan Am Champion and Cadet World No. 1


Christopher Velazco (Coral Springs, Fla. / Ki-Itsu-Sai National Training Center / 60kg), two-time Cadet Pan American Champion and Cadet World No. 2


Karlee Carrouth (Oklahoma City, Okla. / USA Stars / 63kg), 2021 Cadet Pan Am Champion


Nikolas Vithoulkas (Whitestone, N.Y. / International Judo Center / 90kg), 2021 Cadet Pan Am silver medalist and Cadet World No. 4


Canna Rupp (Midwest City, Okla. / USA Stars / +70kg), 2021 Cadet Pan Am silver medalist and Cadet World No. 9


Aiden Cohen (Vernon Hills, Ill. / Cohen Brothers Judo / 81kg), 2021 Cadet Pan Am bronze medalist and Cadet World No. 5