Black Olympians Continue to Help Grow the Sport
(Colorado Springs, Colo.) – After an athlete concludes his or her competitive career, many members of the USA Judo family continue to be involved in the sport at all levels – as coaches, referees, tournament organizers and volunteers.
In honor of Black History Month, USA Judo caught up with three Black Olympians who continue to make an impact, on and off the mat as they seek to give back to the sport they love.
Colton Brown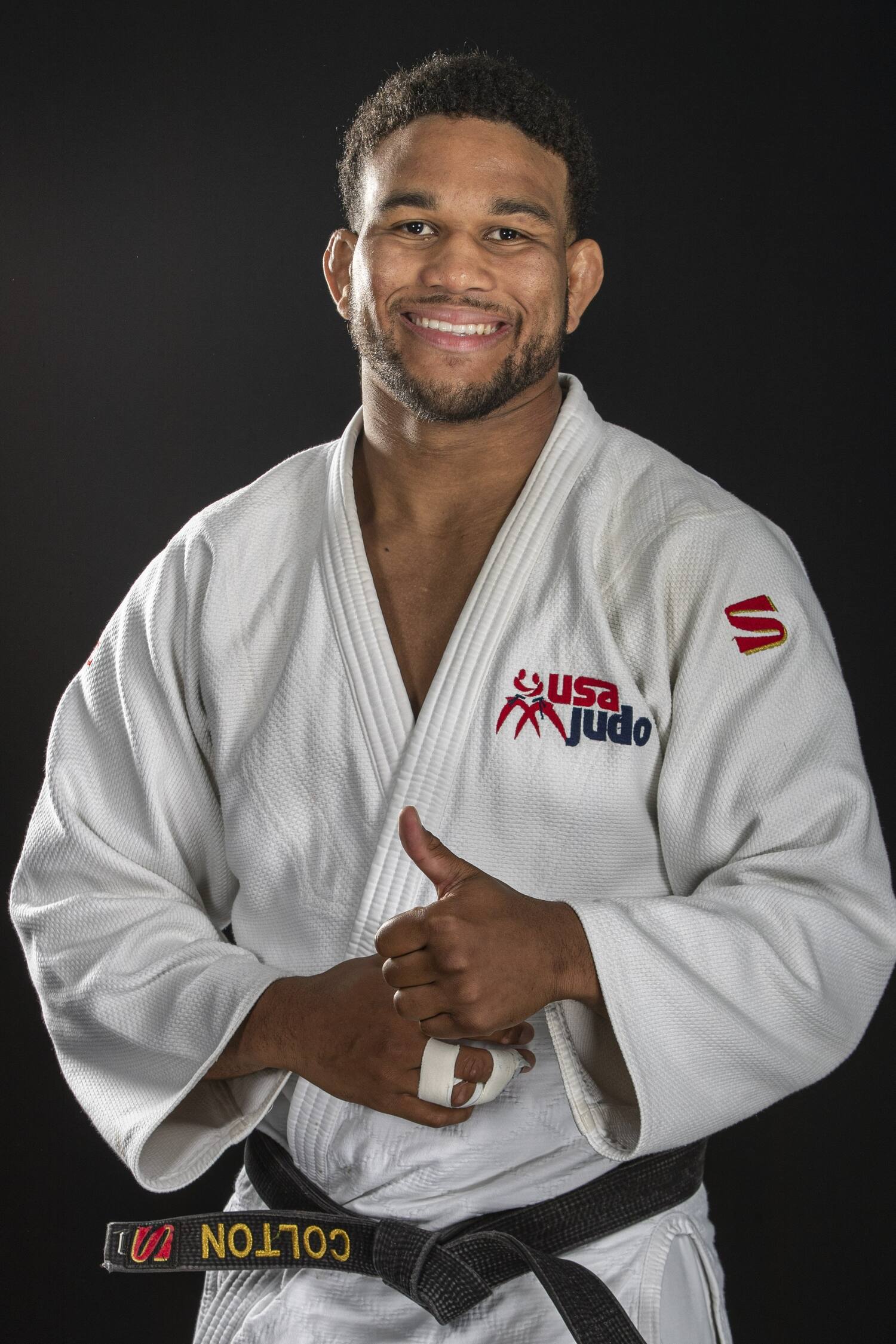 When Colton Brown (Bridgewater, N.J.) walked off the mat after competing in Tokyo at his second Olympic Games, he knew the event would be his last tournament as a competitor.
But his career in the sport was far from done.
"After Rio 2016, I started doing a lot of seminars and teaching people privately, just to make some extra money and try to see what I wanted to do afterwards and I realized that I really really liked it," said Brown who reached the podium four times at the Pan Am Championships and twice at Grand Prix events during his career. "I knew I was going to open up a club after Tokyo in 2020 and then COVID happened and it postponed everything. But the pandemic actually helped give me the time to really sit down and brainstorm and write my business plan and decide how I was going to do it, and what I was going to focus on."
On Feb. 12, Brown made his dream come true when he opened the Colton Brown Training Center in Warren, N.J. to an overwhelming response from both the USA Judo family and the local community.
"I've gotten many more signups than I anticipated in the first week. Between the kids and the adults and some of the elite athletes in New Jersey who are training privately with me, my hands are full," Brown laughed. "I always thought with judo and when I was done competing, I would kind of have a break and life would be easier and this is a very different challenge."
Brown, who got his start at Cranford Judo Club and later trained at San Jose State where he earned a Bachelor's degree in business, said that his aim is to help improve the lives of each of his students.
"My goal is just to make better human beings. I want when people first walk into the dojo that they're better in some way, shape or form than they were than they walked in," he said.
A graduate of nearby Piscataway High School, Brown credits the sport with keeping him on a positive trajectory.
"I think that judo has given me everything I have. It's given me a life. Without it, a lot of my friends went different directions. Some of them got locked up and some of them died. The reason I'm in the position I'm in now is because of judo and judo kept me out of trouble," he said. "It taught me respect and honor and these are life lessons that kids can really use this and benefit from this. If I can impact a few kids' lives positively, that's the main reason I'm doing this."
Although Brown was a standout junior athlete who went on to train in Japan for four months after high school and traveled to the 2012 Olympic Games during college as a training partner for Team USA, he maintains that his goal for his young athletes is, first and foremost, is to have fun and learn good technique.
"I could easily be like 'I want to make champions' and take that approach to it, but, in reality, most of these kids don't know what judo is and they don't have a lot of experience with judo or martial arts. They're just looking for somewhere to go and have fun," Brown said. "And if I can instill confidence and self-defense and good judo technique, that's not only a challenge for me, but it's also incredible for them. I think that will make kids fall in love with the sport and those who choose to stick it out and those who want to will rise to the occasion."
As one of fewer than a dozen Black judo athletes to compete for Team USA at the Olympic Games, Brown hopes to help increase the diversity of the sport, both as an athlete and as a coach. After competing in Tokyo, Brown coached on the international level for the first time at the 2021 Junior Pan American Championships in Colombia and has since coached in Valencia, Spain and at the Grand Prix in Lisbon, Portugal, earlier this year.
"Kids eyes are always open. When these kids see someone and they're like 'Oh, he's a Black guy and he looks just like me and look at the path that he took and the success he's had as an athlete and as a coach,' I think it makes them want to do it even more," Brown said.
Leo White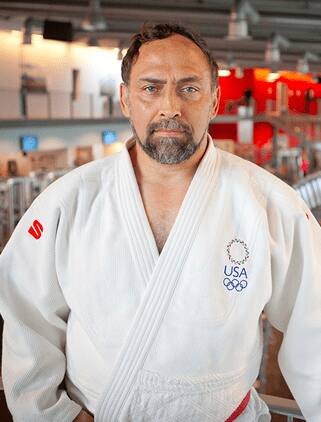 As a competitor, Leo White (Lilburn, Ga.) fought at the highest levels for nearly 20 years, winning 17 Senior National Championships titles across three decades and representing Team USA first at the 1984 Olympic Games in Los Angeles and again at the 1992 Games in Barcelona. White later went on to serve as the team leader for the 2008 U.S. Olympic Judo Team and assumed a new Games role in 2012 when he joined the NBC team as a judo analyst for the 2012, 2016 and 2020 Games.
White retired from elite judo competition in 1996 after a second-place finish at the U.S. Olympic Trials. Shortly after retiring as a captain in the U.S. Army, White started working with the Warren Memorial Boys and Girls Club in Atlanta whose judo program, Waka Mu Sha Judo Team, had been launched by Nick Goodly (Jonesboro, Ga.)
"I wanted to give back and the Boys and Girls Club was a perfect situation for me to help kids in Atlanta who often come from troubled backgrounds," White said. "So I started helping out in 1998 and then when Nick retired because of his back, I took it over full throttle around 2001."
White, who also served as a member of the board of directors for the U.S. Olympic Committee and USA Judo for more than 20 years, leads the program which includes locations at both the Boys and Girls Club and Black ICE Judo Team.
"We have two programs. We have the kids program and then those who stay in and do well move on to the advanced program. Our whole thing is we do not charge kids. What happens is they join the Boys and Girls Club and it's based on economics of how much you can afford, so, $68 may cover a year in the club and include all of their programs, including judo," White said. "So when they get to us, we take care of everything. We buy them gis and wash them in industrial washers. We get 20-30 kids every six or eight weeks and then maybe a couple stay on and move to the advanced level and then we get a new group."
White is joined in leading the program by Josh White (Atlanta, Ga.), a five-time Senior National medalist who also coached the U.S. Pan American Infantile Team in 2021.
"Josh runs the kids program and is outstanding," said White who noted that funds generated by the adult program go back into serving the club's young athletes. "The fees we charge for the adult programs goes back into the kids program to help with fees and travel and memberships."
Rhadi Ferguson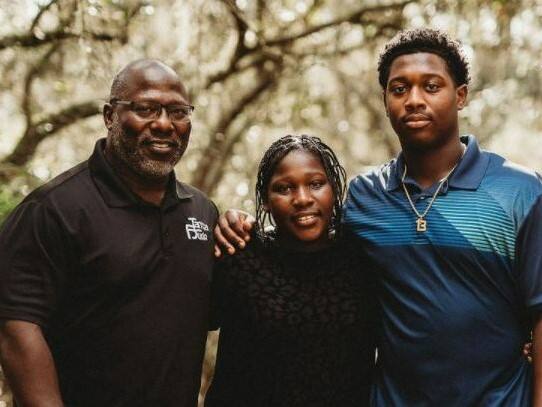 Athens Olympian Rhadi Ferguson (Tampa, Fla.) began his judo career at the age of seven, but took a 10-year break from the sport when his family moved from Miami to Maryland. A talented multi-sport athlete, Ferguson competed in football, wrestling and track and field at Howard University before returning to judo after his graduation from Howard with a degree in mechanical engineering in 1997. Within three years, Ferguson won the first of four Senior National Championship titles and was an alternate to the 2000 Olympic Games. Just seven years after his return to the sport, Ferguson reached the pinnacle of competition at the 2004 Olympic Games in Athens.
Ferguson went on to a career in MMA where he posted a 3-0 record and continued his academic success at Capella University where he earned his doctorate in education.
In 2012, Ferguson opened Tampa Florida Judo where the fourth degree black belt in Brazilian jiujitsu teaches both judo and jiujitsu to students of all ages.
"I just love it. I have a passion for it and it's what I really love to do," Ferguson said. "I like being on the mat … When I'm in the dojo, I don't feel like I'm working."
Ferguson is quick to clarify that, while the club offers both sports "Jiujitsu is judo. Period."
"I let people argue with me about it all day long. It's the same thing. The rules of the sport changes the focus. The same techniques that are in judo are the same techniques in jiujitsu. Exactly the same," he said. "Most of the time, I find people come in for jiujitsu and are surprised at how difficult judo is and they like to do some judo, but they don't like taking all the falls. The innovative thing about my program is that I use a lot of grappling dummies. So I have people do a lot of throwing without a lot of falling."
Off the mat, Ferguson reaches even more people through his online educational programs on Udemy.com and believes that continued education is the key to the growth of judo.
Ferguson also encourages the need for more diversity within the sport of judo and places at the table for those with different thought processes to come together to grow the sport.
"Diversity is not based upon skin color and it's not based upon gender. Diversity's based on thought processes and it just so happens that different thought processes and conceptual framework correlate with different genders and different skin colors and different cultures," Ferguson said. "Meaning every thesis needs a quality antithesis in order to gain synthesis. It's necessary."