Making It - USA Judo & the Women's Sports Forum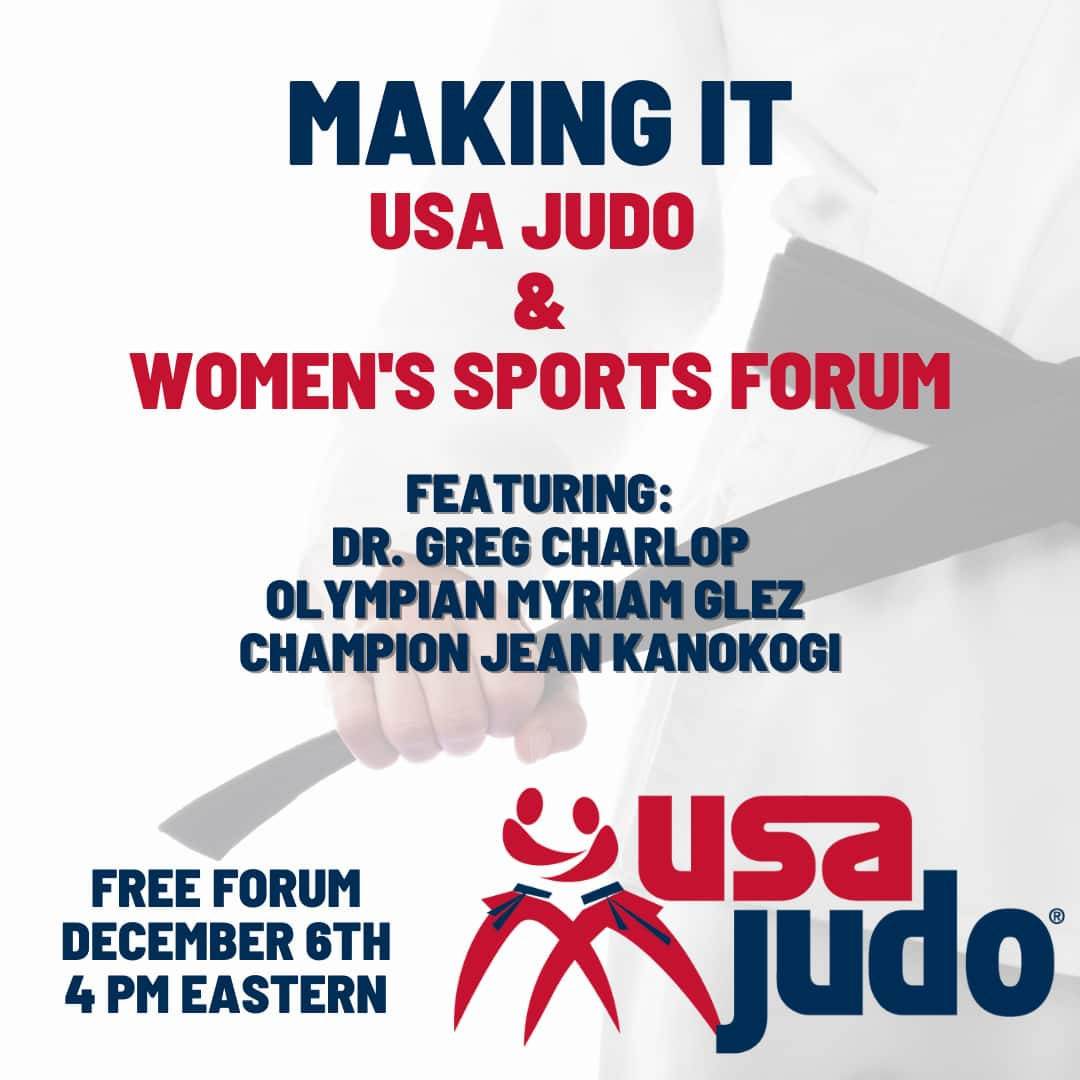 USA Judo and the Women's Sports Forum would like to invite you to a special free event on December 6th at 4 pm ET and 1 pm PT. Judo Champion Jean Kanokogi joins women's sports advocate Dr. Greg Charlop and Olympian Myriam Glez.
Jean will reveal what it was like to be a woman in a traditionally male-dominated sport. Learn what it felt like to be a woman 9/11 first-responder. And discover the secrets to toughness that Jean learned from her years as a Judo champion.
Click here to register for this remarkable free event. Register today!