Senior National Championships COVID Protocol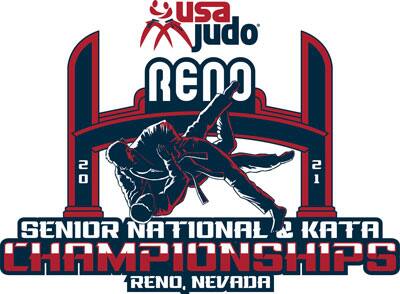 Dear USA Judo Members,
We want to provide you with some additional information regarding the COVID Protocols in place for the Sr. National Championships:
These are the same protocols we implemented for the USA Judo Youth National Championships which prevented two families from traveling due to positive PCR tests and one family was prohibited due to three of four family members testing positive with the rapid antigen testing. While the protocols are extra steps, they have proven to help keep COVID-19 from spreading at USA Judo Events.
These protocols are put in place upon the advisement of USA Judo's Medical Advisory Committee that includes 11 judoka representing various areas of the medical field with more than 100 years of medical experience. We waited to experience an event with these protocols in place (USA Judo Youth Nationals) before determining protocols for Sr. Nationals.
We have experienced great results with Access Labs for the advance PCR Tests, and those are still available as outlined previously.
ON-SITE RAPID ANTIGEN TESTING:
On-site Rapid Antigen Testing will be performed by GreenMCMeds and is mandatory for all prior to participation and entry into the venue. Rapid Antigen Testing is being implemented due to the risk of exposure from the time of the PCR test to the time of Championship.
For Rapid Antigen Testing at the Reno Convention Center, you can get the test at no cost IF you provide your health insurance information during registration.
You must register before arriving for Rapid Antigen Testing at the Reno Convention Center by clicking the following link: https://app.acuityscheduling.com/schedule.php?owner=21443667.
Rapid Antigen Testing must be done by everyone entering the Reno Convention Center unless you are exempt per the Guidelines listed in the April 30 email (see below).
Rapid Antigen Testing will be covered due to medical necessity for those with insurance.
Should you not have insurance (or not want to go through your insurance), please make a payment of $45 via CC during registration via the registration link.
Attendees with a positive COVID-19 on-site Rapid Antigen Test result will be asked to leave the building immediately to avoid exposure.
Due to the additional requirements and costs, USA Judo will NOT be charging spectator admission for this event. Thank you for your cooperation and we look forward to seeing you in Reno!
Dear USA Judo Members,
I hope this finds you healthy and well. As we prepare for the 2021 Senior National Championships next month, we want to provide you with our COVID testing requirements. We will require a negative PCR Test result prior to arriving at registration in Reno and will also conduct rapid antigen testing on site at the Reno-Sparks Convention Center during registration. Both tests are required for ANY individual entering the venue (athlete, coach, referee, spectator, family member, etc.). Only one Rapid Antigen test is required for the event. Costs for the PCR testing are the responsibility of individuals attending the Senior Nationals and the logistics/costs of the rapid antigen testing are still being coordinated.
For those who are unable to obtain a PCR test with results within 72 hours of arrival in Reno, USA Judo has found the following affordable solution for members with Access Labs. If you have a way to access local PCR Testing within the timeframe required (and hopefully at no charge), you don't need to pursue the following option unless you want to.
SalivaDirect Individual Test with two-way shipping - $79/each
SalivaDirect Standard 5 pack – all shipped & returned in same package - $245 ($49/each)
For questions, contact Brandon O'Connor, Senior National Account Executive at:
Turnaround time guarantee of 12-14 hours after arrival
Most individuals attending the Senior Nationals will arrive in Reno on Thursday, May 13 or Friday, May 14. Based on this timeframe, the following is a sample of the step-by-step/day-by-day timelines to process your advance PCR test and receive your on-site rapid antigen COVID test.
Onsite Rapid Antigen testing times will be announced shortly.
Testing times shown in table below.
SAMPLE TIMELINE FOR ARRIVAL ON FRIDAY MAY 14
Date
Process
Action To Be Taken
No later than Monday, May 10 order
Register on-line to receive testing kit/kit sent overnight
Go to www.accessmedlab.com/login

For individual test, enter in Physician Login area:
Username: JudoUSA
Password: Champion

*For standard 5 pack tests, enter in Physician Login area:
Username: National1
Password: JudoChamp




*Bulk order test kits must be ordered/returned as a kit

Tuesday, May 11
Testing Kit Arrives
Provide Sample,

Register ID Card

, return to lab
Follow instructions to provide saliva sample, register sample and return sample with ID Card Provided
Wednesday, May 12
Receive Results
Results will be sent to registered e-mail and text #
Thursday, May 13
Travel Day/Arrive in Reno


Rapid Antigen Testing for Referees, Staff and Volunteers Only

If negative test, travel to Reno / If positive test, stay home
Friday, May 14
Register /weigh in & rapid antigen test administered


Testing Times: 7am-5pm


**two individuals per time slot can register
Registration to be at Convention Center
Rapid Antigen testing/health questionnaire submitted/temperature taken
Saturday May 15
Rapid Antigen Test administered


Testing Times: 7am-5pm


**two individuals per time slot can register
Health questionnaire completed, temperature taken, masks to be worn at all times and rapid antigen testing for those who did not receive one at registration on Friday
Sunday May 16
NO RAPID ANTIGEN TESTING IS AVAILABLE
Health Questionnaire completed, temperature taken, masks worn at all times
*If you do not need/plan to register on Friday, May 14, please plan your testing process accordingly.
General Guidelines
ALL Parties who will enter the venue (athletes, coaches, parents, referees, spectators, staff, volunteers) must have a negative PCR Test within 72 hours of arrival and receive a negative rapid antigen test upon arrival at registration or prior to competing.
To help with the process, it is recommended that you have a hard copy of your PCR test results or a screen shot on your mobile device.
Both the PCR test and Rapid Antigen test are required even if you are fully vaccinated.
If you have tested positive for COVID-19 within the last 90 days, you do NOT need to be tested. You DO need to provide evidence from a Doctor that you have been medically cleared and no longer infectious.
For those who have recovered from COVID and their PCR test is positive within 90 days of positive COVID test, they must provide their original positive test results showing date from an authorized medical facility and complete the COVID Health Questionnaire.
If you are local to the Reno area, you do not need a PCR test. You do need the Rapid Antigen test.
All attendees must complete and return the USA Judo COVID Health Questionnaire during the registration/check in, weigh in and prior to competition entry.
Any positive test or any individual showing symptoms of COVID 19, will not be allowed to attend nor participate in the event. If you have any COVID symptoms or test positive prior to departing from your home city, we ask that you do not travel to the event. If you incur COVID symptoms or test positive while in Reno, we ask that you quarantine immediately and inform USA Judo's Corinne Shigemoto at 719-201-6176 or corinne.shigemoto@usajudo.us so that contact tracing may commence if necessary.
Any individual who fails to provide a negative test result or respective positive supporting documentation as outlined above, will not be allowed to compete, or enter the venue. If individual fails to provide acceptable documentation as outlined above, no expenses incurred for travel/participation to the event will be reimbursed. This includes event registration fees.
Individuals, other than athletes, who are approved to attend the event will be given a color-coded wristband that must be worn at all times. Athletes will be marked with a one-time use skin pen. These identifiers must be shown to be allowed in the competition venue/weigh-in areas/registration.
Temperature checks will be conducted prior to entering the venue for registration/check-in, weigh in and competition. If temperature is above 100.4, the individual will not be allowed access and will be asked to seek immediate medical attention, including but not limited to quarantine protocols
Hand sanitizer and wipes will be available throughout the hotel and venue and all are encouraged to use them frequently.
Masks appropriately covering the nose and mouth must be worn at all times while in the venue for ALL ATTENDEES (officials, volunteers, USA Judo staff, coaches, spectators, parents, etc.). The only exception is for athletes when they are competing on the mat. Masks shall be removed by the athlete only when they are called onto the mat by the referee and must put the mask back on immediately when they walk off the mat. A designated area for masks will be provided and cleaned for each match.
USA Judo will not provide masks; however, masks will be available to purchase on site.
Each competition mat area/warm up area, coaches and on deck athlete chairs, scoring tables, and referee tables will be cleaned with disinfectant at least once every hour. Please be patient with us while we conduct these cleaning measures.
We ask that social distancing be followed while in the bleachers/seating areas for non-family members as well as in any lines. There will be no gathering of athletes/coaches/parents allowed inside the barricade and at the barricade surrounding the mats.
Only coaches and athletes that are on deck and in the hole will be allowed inside the barricade. If not on the mat, on deck or in the hole, you must be in the seating area.
ANYONE WHO VIOLATES THE MASK MANDATE OR GATHERING INSIDE/OUTSIDE THE BARRICADES MAY BE REMOVED FROM THE VENUE
The above criteria may be changed based on the health and safety requirements of the State of Nevada, City of Reno, The Reno-Sparks Convention Center, and or USA Judo.
For questions, please contact USA Judo's Corinne Shigemoto at 719-201-6176 or corinne.shigemoto@usajudo.us.
Thank you very much for your patience, assistance and understanding. As we all know by now, planning events right now is a fluid situation. Should there be any changes to requirements or additional information to share, we will notify the USA Judo Membership ASAP. We look forward to seeing you in Reno.
Best Regards,

Keith Bryant
CEO, USA Judo