The following athletes will represent the United States at the 2016 IJF Kata World Championships in Malta. The competition will be held on October 1st and 2nd, followed by a two day international level clinic. The IJF Kata World Championship is the most prestigious judo kata event in the world is highly contested by numerous international delegations. Selection for the USA Judo World Kata Team is competitive and based on ranking and performance at the USA Judo Senior Nationals each year.
Karl Tamai: Ju-no-kata, Tori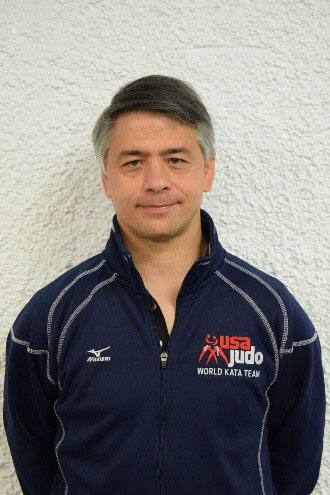 Karl Tamai
Karl trains and teaches at the College Park Judo Club, Inc., in College Park Maryland. Karl is a veteran competitor, with multiple championship titles. He is a 2013, 2014, 2015, and 2016 World KataTeam representative, multiple time Pan American medalist, and the current USA Judo mixed gender kata grand champion from the 2016 Senior Nationals. In addition, the Ju-no-kata team of Tamai/Jackson won gold in Ju-no-kata at the 2016 Pan American Championships in Havana, Cuba. Karl is a registered kata judge and is a senior referee, holdling an IJF "A" International Referee license.
The College Park Judo Club, which was founded in 2000 by Kurt Tamai, Anne Marie Grunberg, and Mary Stakem Hohenstein routinely hosts tournaments and travels across the country to promote the sport of judo. The club encourages participation in judo for recreation, competition, and personal development. The College Park Judo Club and the Shufu Yudansha Kai, under the guidance of Jimmy Takemori, Edwin Takemori, John Anderson, Barry Hoffman, Charles Medani, Faye Allen, and Peggy Whilden has established a strong tradition of participation in the judo katas and hosts major tournaments and development clinics multiple times per year. Karl Tamai and Diane Tamai Jackson partnered up 2102 to continue the tradition, and help develop judo through practice and competition in the katas.
Diane Tamai Jackson: Ju-no-kata, Uke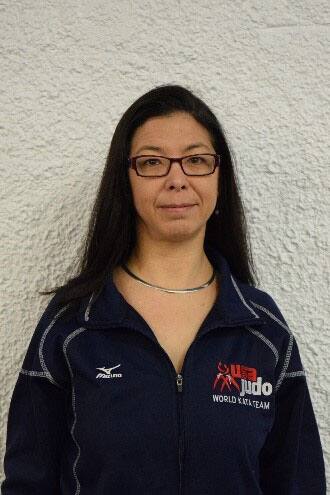 Diane Tamai Jackson
Diane Tamai Jackson, godan, began judo at age seven. Her first sensei was her father, Ken Tamai, at the Hui-o judo club in Maryland, and she grew up competing in shiai. As an adult, she has been a member of over ten US teams in international judo kata competition, including the Kodokan International Kata Invitational, Cuban Olympics, Pan American Championships, and four World Judo Kata Championships. She has also won multiple medals in kata at the open World Masters Judo Championships. Diane was most recently the 2016 Ju-no-kata Pan-American gold medalist in 2015 & 2016 kata grand champion in the mixed division at the Senior National Championships. Diane is an active volunteer for judo, as a National-level referee, National-level kata judge, member of the Shufu region Board of Examiners, Chair of the Kata Committee for the Shufu region, and an assistant instructor at Hui-o judo club in Beltsville, Maryland.
"I loved shiai growing up and I still love shiai. I learned confidence, compassion and perseverance, in judo and in life. But my understanding and appreciation for judo expands as I study the katas. As a young student, I never dreamed of competing at the Kodokan for the USA, but I was fortunate to have that opportunity in 2007 competing in the Kodokan International Kata Invitational. Judo is truly a life-long journey."
Lisa Capriotti: Kime-no-kata, Tori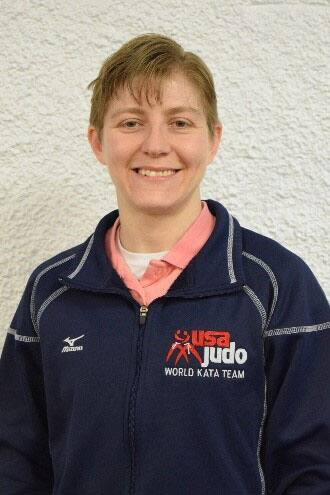 Lisa Capriotti
Dr. Lisa Capriotti holds the rank of shodan in judo and jujitsu, nidan in iaido, and sandan in karate. Lisa's recent accomplishments include winning gold in Kime-no-kata and Nage-no-Kata at the 2016 Pan-American Championships, being named kata overall champion in the mixed division at the 2014 Senior Nationals, and medaling in all five kata categories at the 2015 Senior nationals. Lisa was the United States Judo Association's 2014 Kata Competitor of the Year. Lisa has also fights shiai and has competed in the IJF Veterans World Championships, 2016 Senior Nationals, and US Open. This will be Lisa's third appearance at the Kata World Championships. In addition to being a competitor, she is a certified kata instructor, judge, and writer, and works to develop kata appreciation in the Southeastern United States.
"Kata is at the heart of many martial arts and is a uniquely Japanese way of understanding the world. Kata brings a depth and beauty to the practice of judo that elevates it beyond the status of a simple sport. This is my third opportunity to participate in kata competition at the world level and I hope that I can learn and grow from this experience in order to help enhance kata understanding and appreciation in the United States."
Robert Gouthro: Kime-no-kata, Uke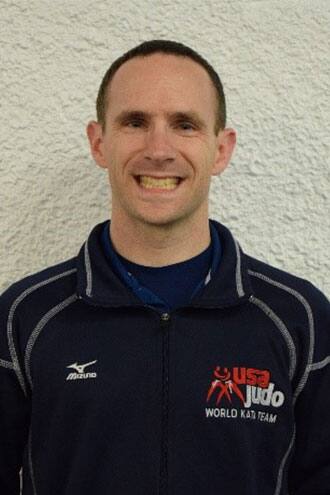 Robert Gouthro
Robert holds a nidan in judo and currently trains at the Samurai Judo Association and at the American Judo and Jiu-jitsu Association in Charleston, SC. He began studying judo at Hui-o judo in Beltsville, Maryland. Robert is the 2016 Pan-American kata gold medalist in Kime no Kata and Nage no Kata, 2016 USJA/USJF kata grand champion, as well as a multiple time gold, silver, and bronze kata medalist at the USA Judo Senior National Championships. This will be his third time representing the USA at the IJF Kata World Championships, having previously been selected to the world team for Goshinjutsu and Kime-no-Kata. Robert trains and teaches judo five days a week, is a national certified referee, kata instructor, and judge and works to promote judo and kata in the Carolinas. Robert has traveled extensively in order to attend regional and national kata seminars and is thankful for the generous instruction of numerous sensei and from veteran World Kata Team members.
"This will be my third time representing the United States at the world championships and I feel that my understanding of judo and of kata has just begun. The genius of our sport/art is humbling and I look forward to once again competing against and learning from some of the best in the world."
Wayne Lifshitz: Kodokan Goshinjutsu, Tori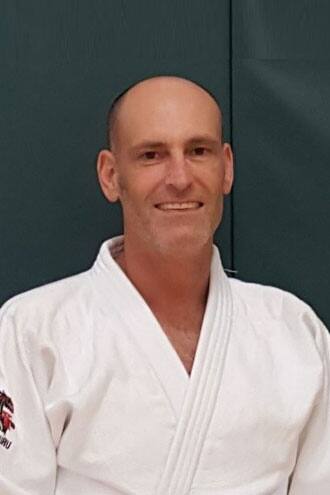 Wayne Lifshitz
Wayne Lifshitz, Bethesda MD, currently holds a Shodan in Judo, Shodan in Ryujin Jiu-Jitsu and Senior degree in Kyusho Jitsu and trains and teaches at the College Park Judo Club and NIH Judo Club in Maryland. Wayne has more than 20 years of Jujitsu experience having studied under Paul Dillman, Wally Jay, Evan Pantazi, Samuel Scott, Eric Bornstein and many others. Wayne has competed locally and regionally in kata placing first or second consistently in Nage No Kata, Juno Kata and Kodokan Goshin Jutsu Kata and medaled at three consecutive Sr. Nationals in two different Katas. Wayne is an active volunteer for judo as a referee, coach and volunteer committee member for the Shufu Yudanshakai. His three kids also play judo and compete shiai regularly. This will be Wayne's first appearance at the Kata World Championships.
"Being a member of the World Team for the first time is a huge accomplishment for my partner and me and drives an immense sense of pride to represent our nation in international competition. For me kata represents the pursuit of the excellence, perfection and true spirit of judo in its pure form only achieved though a life-long journey of study and practice. Finally a nod of gratitude to my kata Senseis Diane, Karl, Jeff, Heiko, Chuck, and Karen who pushed for excellence and helped us get to this point in our judo careers."
Rahmon "Monty" Burton: Kodokan Goshinjutsu, Uke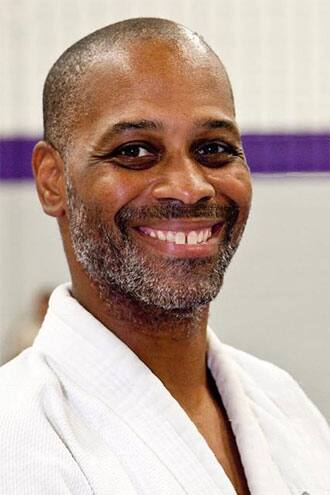 Rahmon "Monty" Burton
Rahmon (Monty) Burton currently holds the rank of Shodan (1st degree black belt). He splits his training/coaching time between the College Park and National Institute of Health (NIH) Judo clubs. Monty has over 30 years of martial arts experience. Which started as a practitioner of Shotokan Karate, a Japanese based martial art. Since then Monty has studied Aikido, Brazilian Jujitsu, Krav Maga, and Judo.
As Monty settled solely into Judo in 2008, he became aware of the Judo Katas. Since kata was a big part of other martial arts he practiced, he naturally gravitated to this aspect of Judo. What started as a quest for advancement up the brown belt structure through black belt, quickly turned into a love for this way of practicing Judo. Monty turned this passion, into a competitive spirit that has taken him to unimagined heights: multiple local 1st and 2nd place finishes, State Championships, and 2nd and 3rd place finishes at the National level.
"It is an honor to represent the United States, at this year's IJF World Kata Championships. As a Kata focused Judoka, it is the pinnacle of kata competition. I hope to promote and perpetuate this aspect of Judo. It is a wonderful way to perfect techniques, get the chance to work with weapons, and be a part of the competitive Judo community."
Bryce Oishi: Katame-no-kata, Tori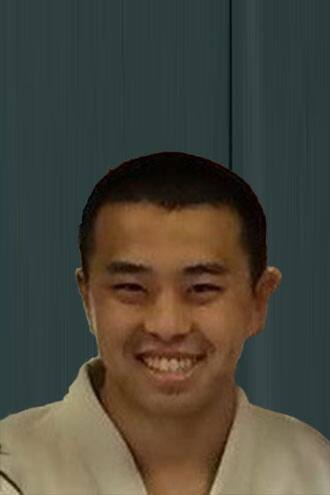 Bryce Oishi
Bryce Oishi, Torrance, CA, holds the rank of sandan in judo. He started judo at the age of 6 years old. Bryce and his brother, Chase, have been competing in kata for about 10 years and have won multiple Junior National Championships in nage-no-kata, katame-no-kata, and ju-no-kata. They are also 2-time Keiko Fukuda Kata Grand Champions. In 2014, Bryce and Chase had competed in their first Senior National Kata Championships, finishing with a silver medal in Nage-no-Kata, another silver medal in Goshin Jutsu, and a bronze medal in Katame-no-kata, qualifying them to compete in The IJF World Kata Championships. Unfortunately, Bryce and Chase were not allowed to compete in the IJF World Championships due to an age restriction. This upcoming IJF Kata World Championships will be their first time competing at an international level. Bryce is also a N4 level referee and national level competitor. He also started his own club at his school, UC San Diego.
"It is a great honor to be selected to compete at the kata world championships. Although we are young and less experienced compared to our competition, we hope to open the door for future young judokas in the US to learn and to compete in kata."
Chase Oishi: Katame-no-kata, Uke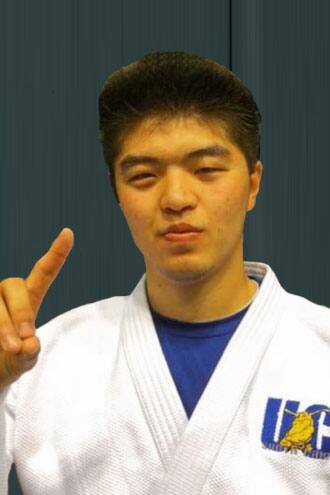 Chase Oishi
Chase Oishi started his judo career at the age of 5 at Gardena Judo club. He now trains and helps his father, Dr. Robert Oishi, at his dojo, Taishi Judo Club. Although only 20, Chase has excelled in all aspects of the sport, having won won multiple state and national championships. Internationally, he has placed bronze at the 2008 Hatashita International located in Toronto, Canada. He has also qualified to represent the U.S at the 2009 Sanix International Youth Judo Team Tournament in Fukuoka, Japan. Chase started to compete in kata with his partner and brother, Bryce Oishi, at the age of 13. They have won multiple junior national kata championships and placed second in All Around Men's team at the 2014 Senior Nationals located in Reno, Nevada. They have also been awarded grand champion twice at the Keiko Fukuda International Kata competition in 2011 and 2013. As a team Chase and Bryce qualified to compete in the IJF Kata World Championships in Malaga, Spain in 2016 due to the age restrictions, missing the cut off by a mere 16 days. In addition to competing in shiai and kata, Chase is also a national level coach and referee.